iDesign 2017
What better way to start Term 4 than with iDesign, the flagship event in the Middle School. Tuesday 10 October was iDesign Day, during which a wonderful array of projects was presented within each Year 8 House. Every student was able to speak publicly about their project and had the opportunity to highlight the experiences they had as they prepared their project throughout the year. The high level of passion was evident and many strong relationships were obviously formed throughout the mentoring process. It was also a great opportunity for the boys to hear from the other members of their House and to share each individual journey.
The twelve finalists presented their projects to a panel of five judges at the Shark Tank style iDesign Presentation Day on Thursday 12 October. This was a wonderful experience for all involved. 
The Year 7 cohort visited the iDesign exhibition and voted for the Ewert Leaf People's Choice Award while gaining valuable inspiration and insight into the iDesign process. Many Year 7 boys already have project plans for 2018.
More than 300 visitors filed through the evening public exhibition on 18 October, chatting with the students about the finer points of their projects along the way. Following the public viewing, the evening culminated in a prize-giving ceremony with the following results:
Judges
Christopher Ride – Owner and CEO of Interactive
Simon Le Nepveu – Architect and Partner from Clarke Hopkins Clarke
David Norris – former National Credit Manager from Qantas
Stephanie Thoo – Social Entrepreneur from The Good Hustle
Jaikob Akinci – 2016 iDesign winner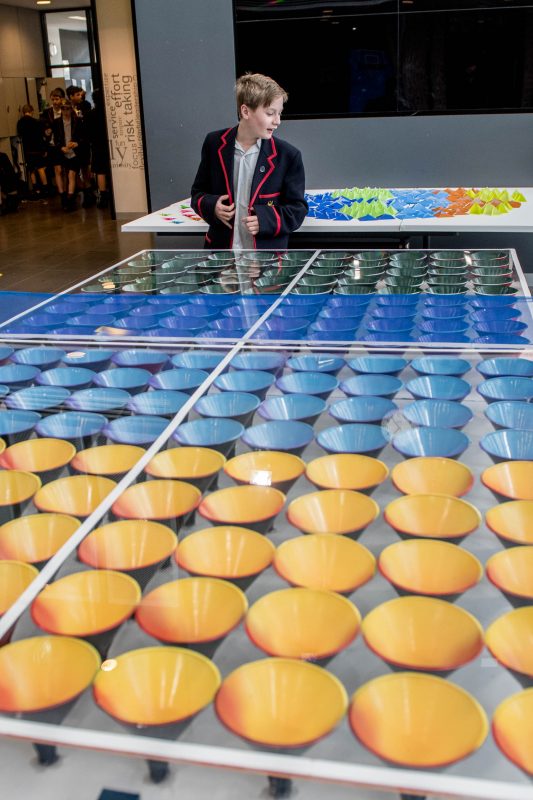 Highly Commended Certificates
Armstrong
Marcus Bierens – Bowling machine; Callum Harding – Homeless bike trailer; Reagan Lenihan – Drift Trike; Will Featherston – Dirt Bike; Sam Breen – Folding Skateboard; Alex Reilly – Motorised Bike.
Crowther
Oliver Disney – Reverberator PVC pipe organ; Charles Chen – Recycled drum kit; Jack Tiver – Dropbox LEGO table; James Clark – Basketball mosaic; Maxim Coste – Brighton Beach table; Tony Li – Tennis ball collector.
Dixon
Tom Burnell – Recycled skateboard furniture; Fynn Lade – Haven hatch homeless shelter; Nic Merrill – Ethanol fuel; Lachlan Zissis – Motivational bar; Declan Hayes – Hover board; Harrison Fulton – Fingerprint lock device.
Hancock
Daniel Curatore – Robotics coding; Tom Redpath – Photography; Milan Adams – Dirt bike stand; Oliver Lochhead – Smart goal posts; Jett O'Brien – Aqua scoping fish tank; Ned Ansell-Jones – Basketball Game.
Rofe
Jack Anson – Surfboard and stand; Keane Lombard – SAFE city design; Connor Marriot – Floating tap fountain design; Graeme Gouws – Wheelbarrow sun oven; Eric Stone – Family history book; Matt Elliot – Man City Instagram.
School
Will Muller – Recycled pizza oven; Ben Hilderbrand-Neuman – Airline design; Ryan Agg – Skate training system; Ajay James – Solar-powered long board; Stirling Findlay – River raft; Troy Cook – Surfboard design; Ben Sullivan – Rustic smart table.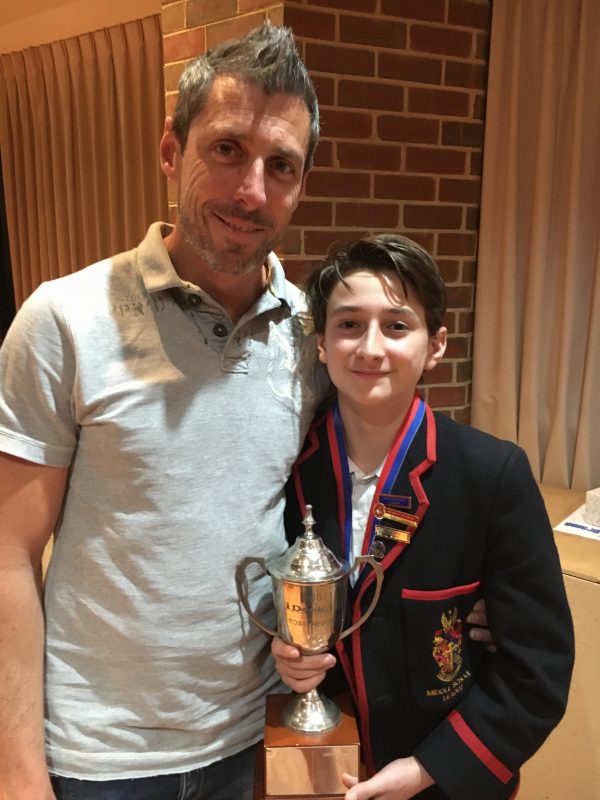 Major Awards
First Aid Award – Maxim Coste, Brighton Beach coffee table
Humanitarian Award – Hamish Roberts, Solar-powered bike stand
Outdoor Ed Award – Graeme Gouws, Wheelbarrow oven
Runner Up – James Cannuli, Table tennis table in a door
Honourable Mention – Stirling Findlay, Riverboard; Patrick Hoy – Bike trailer
BGS Award – Tony Ma, BGS crest artwork
Pastoral Award – James Semenov, Wellbeing bird feeder
Music Department Award – Oliver Bradfield, Original music composition
Marketing Award for Entrepreneurship – Ryan Agg, SK8M8 skate training system
Staff Category People's Choice Award – Miss Mewett, Arcade game table
Major Awards
Finalist – Ethan Calcatjicos, Table tennis table art installation
Finalist – James Swyny, Skee ball game
Quiksilver Award – Will Landman, Skateboard display rack
Ewert Leaf People's Choice Award – Boss Gaming System
Runner Up – Andrew Penca, Flight simulator
Good Hustle Entrepreneurship Award – Sam Wyss, Snow Wizard app
Runner Up – Dan Hurd, Electric skateboard
Clarke Hopkins Clarke Award for Creativity – Andrew Penca, Flight simulator
Runner up – Charlie Catt, Brain maze trainer
Sengled Award for Sustainability – Brady Collins, Fish tank TV
Runner up – Hamish Roberts, Solar bike charging station
Asics Award for Innovation – Max Kortge, Neighborhood Watch app
Runner up – Dylan Goodger, BGS arcade game
Supreme Awards
Interactive Award for Excellence – Sam Stewart
iDesign Award to the Overall Winner – Chris Field
Sam Stewart won the Interactive Award for Excellence with his Driveway Sense, a sensor with LED lights to warn pedestrians when a car is reversing out of a driveway. He built a working product (sourcing parts internationally to keep the price down) and a video.
The iDesign Award to the Overall Winner went to Chris Field (pictured, with his father and mentor, David). Chris produced an electromagnetic hover board prototype. Having approached universities and been told this project was too difficult and couldn't be done, Chris taught himself, learning about the topic in great depth, and developed the prototype anyway!
All Year 8 boys are to be congratulated on taking up the iDesign challenge and once again raising the bar in terms of depth, challenge and creativity. A big thank you must also go to the mentors and families who supported all of the boys along the way. Without your continued support, the iDesign process would not be able to reach such amazing heights. The stage is now set for another high-calibre event in 2018.
For the first time this year, five staff members also produced projects for iDesign, with the Year 8 boys voting for their favourite staff project. Look out for more on this in a forthcoming edition of the eNews.
Jamie Watson
Head of Creative Arts Design & Technology