Smooth Seas, Fair Winds for Matty Goss
Update: With two top 10 finishes at international regattas recently, Matty is now ranked in the top 25 junior sailors in the world.
The trophy cabinet is glistening with Brighton Grammar being formally awarded the John Middleton Trophy and State School Teams Racing Trophy once again being returned to our collection.
In addition to this, Matty Goss (Year 8) was awarded Australian Sailing Junior Sailor of the Year. Matty was humbled to receive the trophy and his name is now engraved alongside many sailors who went onto Olympic selection including around the world junior sailor, Jessica Watson.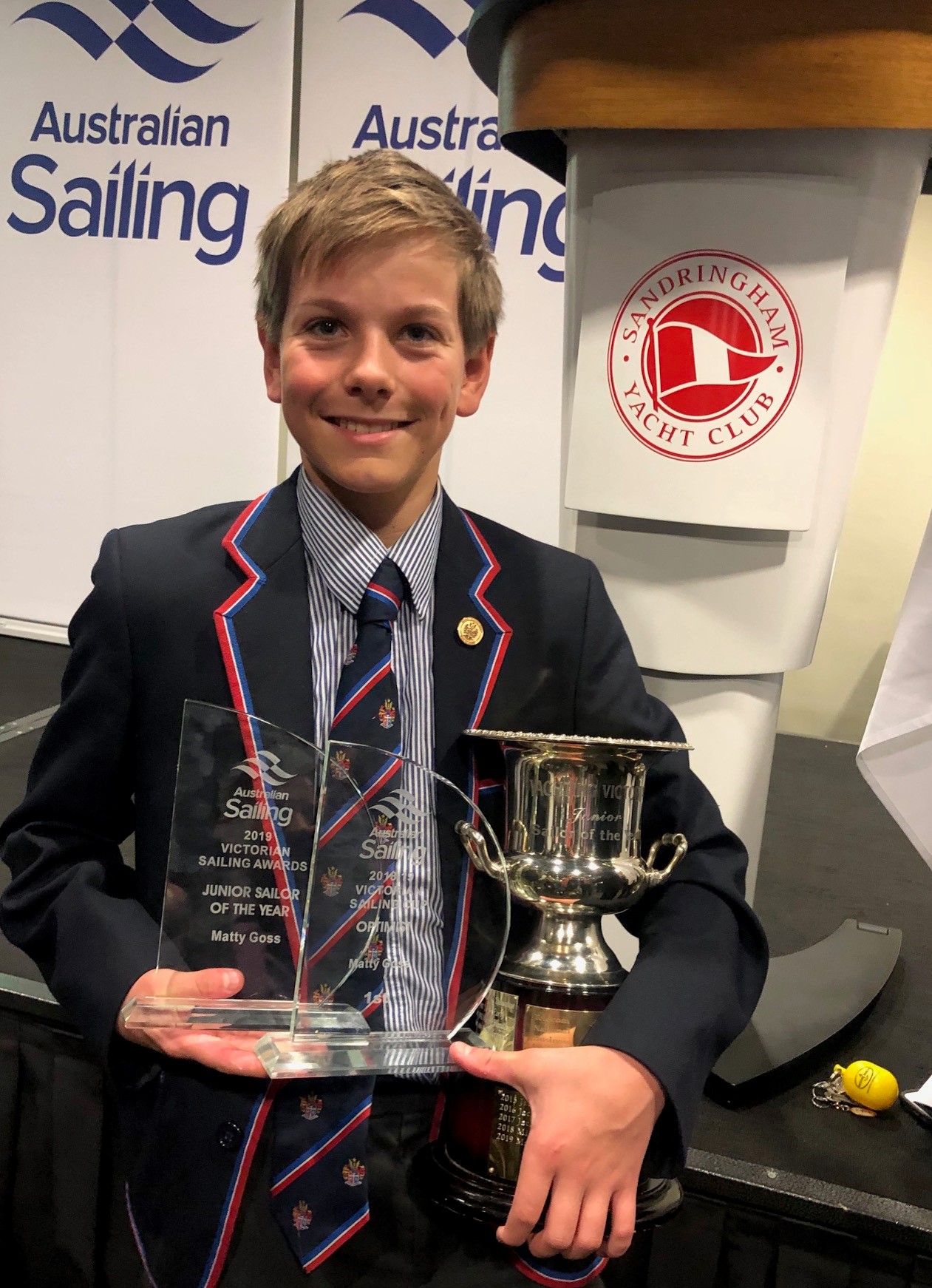 Matty is part of Team Winner which is a global team of the 'best of the best' junior sailors from around the world. He has been invited to join other elite young sailors from Ireland, Italy, USA and Britain for a training camp.
This is his final opportunity to be selected to join an international fleet of over 400 boats prior to the Continental Championships in Oman in the Term 3 holidays.
Best of luck, Matty!