Indigenous guernsey launch
2021 Indigenous Round Guernsey Launch
BGS boys Bruce, Simeon, Jesse and Calvin were invited to attend the launch of St Kilda Football Club's 2021 Indigenous Guernsey, designed by Nicky Winmar, which will be worn during the Sir Doug Nicholls Round, played over rounds 11 and 12.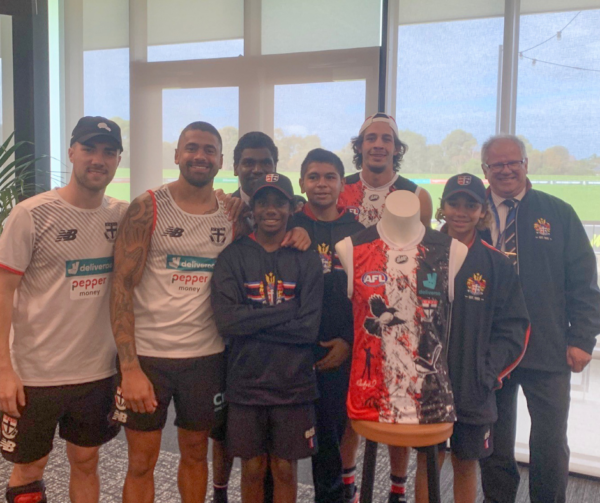 The launch of the special Guernsey concides with the long awaited release of 'The Ripple Effect' documentary about racism in Australia, centred on Nicky Winmar and led by St Kilda's Indigenous Liaison and BGS Indigenous Mentor Nathan Lovett-Murray. For the boys, it was an awesome day soaking up the atmosphere, meeting players Ben Long, Jade Gresham, Brad Hill and Nicky!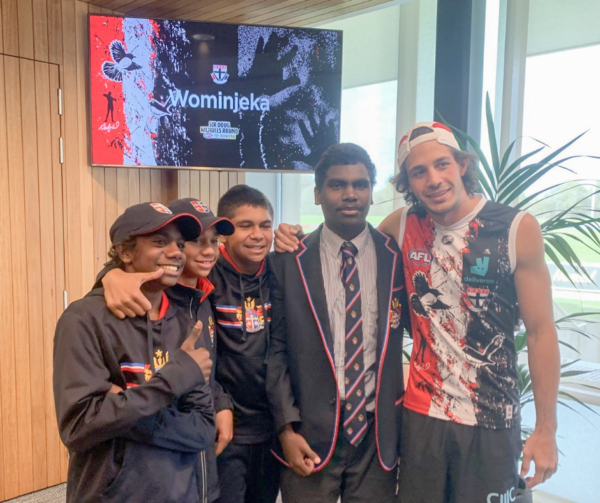 Read more about the design, The Ripple Effect and the Point + Be Proud community education program on the Saints website.