You can help your children to flourish
Do you have what it takes to parent at your best?
Strengths-based parenting workshop series 2016
In a first for Brighton Grammar, we are hosting a series of workshops on strengths-based parenting exclusively for BGS parents of boys in Year 5 to 8.
This is a unique opportunity to learn and apply the latest evidence based strategies from positive psychology and neuro-science for yourself, your children and your individual family circumstances, in a context that closely reflects the BGS Wellbeing curriculum.
What is strength based parenting
Strengths Based Parenting focuses on identifying and understanding what your children are naturally good at and where they thrive — not on their weaknesses.
What you will learn
This series will introduce parents to the strengths-based parenting framework developed by Professor Lea Waters. It will focus on how parents can immediately begin to identify and cultivate positive qualities, positive states and positive processes in their children.
Booklets capturing the science, and ideas for getting start with strengths-based parenting will be provided at each workshop, along with a list of further resources for reading, listening and viewing.
Who can attend?
The strengths-based parenting workshop series is only for BGS parents with a son currently in Year 5 to 8. The workshop series will be capped at 60 parents.
BGS will share your cost
Normally this workshop series would cost $295 per person.  However, in a demonstration of our deep commitment to the value of this course and our desire to encourage parents to get involved in our wellbeing education, the School will subsidise each registration by 50%.
The course fee includes all instructional materials and refreshments.
As we expect this course to fill quickly early booking is encouraged. (Strictly limited to 60 participants only)
Date and Time
| | | |
| --- | --- | --- |
| Date | Time | Topics |
| Wed 5 Oct | 7 – 9pm | Cultivating Positive Qualities |
| Wed 19 Oct | 7 – 9pm | Cultivating Positive States |
| Wed 26 Oct | 7 – 9pm | Cultivating Positive Processes |
| Wed 2 Nov | 7 – 9pm | Cultivating Positive Relationships |
Venue
All the workshops will be held in the new BGS Wellbeing Centre, located on the corner of New and Allee Streets, Brighton (see google map)
Who are the presenters?
Michelle McQuaid
Michelle McQuaid is a best-selling author, wellbeing teacher and playful change activator. She has helped schools around Australia translate cutting-edge research from positive psychology and neuroscience, into practical strategies for health, happiness, and success for students, teachers and parents.
An Honorary Senior Fellow in the Melbourne Graduate School Education, she regularly writes for Psychology Today, Huffington Post and Live Happy and her work has been featured in Forbes, The Age, Wellbeing magazine and more. She holds a Masters in Applied Positive Psychology from the University of Pennsylvania and is currently completing her Ph.D. in Appreciative Inquiry.
Michelle lives to help people of all ages discover their strengths, move beyond their fears, and learn what it takes to flourish with confidence.
Marie McLeod
Marie McLeod is a highly experienced and sought after consultant and public speaker and founder of PoPsy. http://www.popsy.com.au/
Marie holds a Bachelor of Social Work, and is a graduate of the University of Melbourne's Masters of Applied Positive Psychology Degree.
Marie loves to transform and lives to affect positive change. She loves to bring together the best research from the fields of positive psychology and neuroscience, fused with her own experiences and translate them into practical tools we can all use to create more flourishing in our lives.
Marie has three children, twins aged 11 and a son aged 9. Marie jokes that she is currently completing a Masters.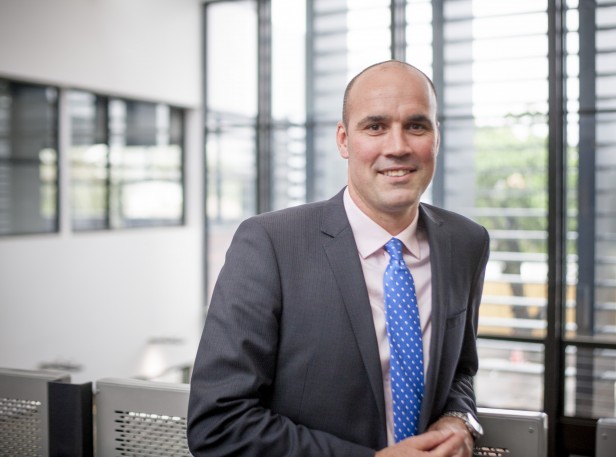 As parents, we can have a positive impact.
"As a parent of four, I know that parenting is one of the most rewarding yet challenging jobs any of us will ever have.
The time from Year 5 to Year 8 can be particularly demanding and stressful – both for boys and parents – as your son transitions from boyhood into adolescence and explores the need for greater autonomy and independence.
Fortunately, as parents, we can have a positive impact on our children's stress levels and play an important role in helping to cultivate wellbeing.
As you know, at BGS we are committed to building a culture of wellbeing. To strengthen and compliment what the boys are learning in their Wellbeing/PROSPER classes, we are excited to offer a new strengths-based parenting workshop series for parents of BGS boys in Years 5 to 8.
Strengths-based parenting is a style of parenting based on Positive Psychology and neuroscience that seeks to identify and cultivate positive qualities, positive states, and positive processes in your child.
To further demonstrate our commitment to wellbeing, and to building strong relationships with parents, BGS will subsidise 50% of the workshop series fee.
The strengths-based parenting workshop series caters for up to 60 parents. I would encourage you to enrol early to avoid missing out on this crucial opportunity to support your son on his wellbeing journey."
Ross Featherston, 
BGS Headmaster