Students judge
This year, for the first time, a staff category was included in the iDesign competition, judged by the Year 8s. Courageously, five staff entered.
Paul Stewart designed and painted a mural in the Middle School Library, to encourage reading and conversations about books, to add to the ambience of the library, to explore a new skill and to acknowledge his gratitude to BGS (legacy). The result is striking. And Paul came away with some learnings, including: start earlier; don't assume the paint bottle won't explode; and don't be scared to take risks. He has made a movie of the process here.
Together with his six-year-old daughter, Christian Machar wrote a children's picture book about how technology consumes today's world to such a degree that we forget to be present for the important moments in someone's life.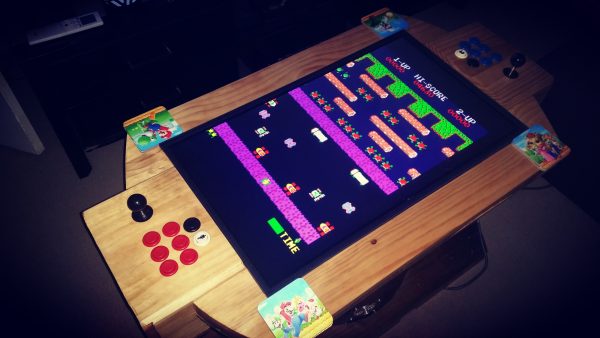 Raelene Plozza solved a ubiquitous problem with her dog toilet, Yoko Sainsbery produced a striking artwork, and the winner, Adrienne Mewett, made an arcade-game coffee table for her lounge room. Well done to Adrienne – the Year 8s may yet commission you to produce something for the Nexus!