The Show Must Go On
There's a buzz in the air as our music and drama students perform in front of live audiences again.
Our Head of Drama and School Productions Michael Kent has given a shout out to BGS  performing arts stars, for their resilience in recent years and for their enthusiasm to return to the stage and entertain us.
According to Michael, these students didn't realise just how much they loved what they did until it was taken away from them.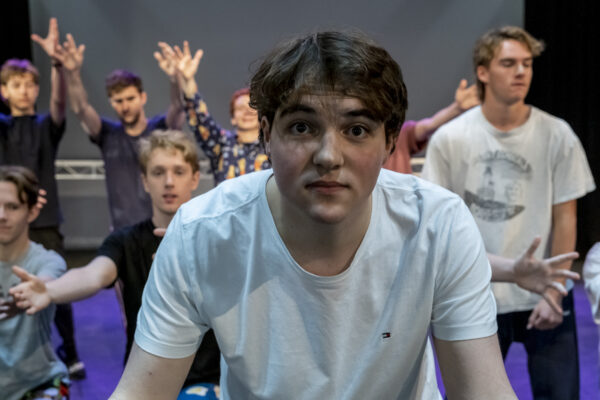 'Our music and drama students are thrilled to be back performing,'' he said. 'The buzz around choral and music concerts and production rehearsals has been infectious. Students definitely appreciate the value of performing much more than beforehand. For our choirs, being able to sing in the one room together again has been quite a moving experience.'
The challenges of the past two years have shown just how resilient the students and the performing arts program are at Brighton Grammar. During lockdowns, teachers adapted to the online environment and the students followed suit.
'Students were still able to build their self-confidence, express themselves creatively and build on their ability to work in teams – all areas of focus in the normal classroom,' Michael said. 'Our music teachers and students developed greater listening skills as they played their instruments or sang together online.'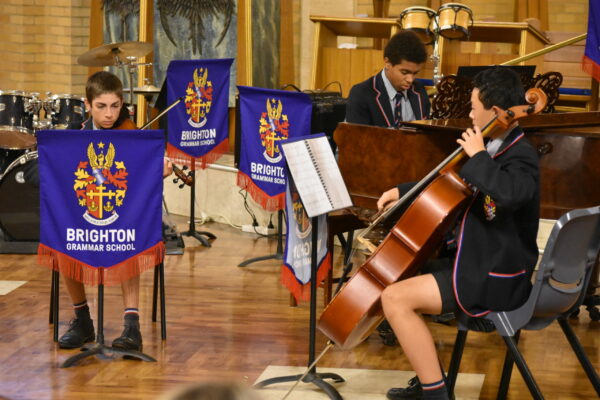 Engagement levels remained high as the students moved to filmed performances, weekly Zoom improv drama classes, music workshop videos, online concerts, digital rehearsals, ensemble videos and a whole-school and BGS community virtual choir.
Our performing arts program is not letting up, with the recent production of The Addams Family and the upcoming production of Seussical JR, as well as music concerts, ensemble productions and our first House Drama competition all on the horizon.
Excerpts from an article by Beverley Johanson in The Age' on 21 May 2022.