Using data to enhance the learning outcomes of students
Cameron Taylor joined Brighton Grammar six years ago in a dual role teaching IT related subjects and as eLearning Coordinator in the secondary years. Cameron is an amazing asset as a 'big thinker', an innovator, a problem solver.
His latest, and most significant contribution, is around the effective use of data to enhance the learning outcomes of students. For a long time, education thought leaders have stated that a key factor for effective teaching is to know your student. Indeed, this is also key focus in the AITSL standards. But to 'know' your student is much more than knowing his name, the footy team he barracks for and how well he does in your subject.
Cameron has created a database and reporting mechanism that builds a comprehensive student profile by integrating the following data:
Internal assessment data for each subject – test results, homework completion and results, and even information such as lateness and absenteeism and how this might be a contributing factor to student performance.
External data including the results from NAPLAN over multiple years, Morrisby testing, PAT, GAT and Allwell.
Past and current subjects being studied and relevant teacher contact emails.
Teachers have always been able to access data but it took effort, was time consuming and difficult to draw together in a meaningful way. Cam's innovation not only brings data to one convenient place, he has also colour coded the data so it is meaningful and easy to interpret – no matter how good you are at understanding stats or percentiles.
So what difference does having this data, in this form, make?
This information is available to all – students, staff, senior staff and parents making everyone more accountable. There is absolute transparency – what work is set, the expectations, what is completed, when it is corrected and so on.
Rather than just an end of semester result, there are details about student strength areas and areas needing attention – for instance, he may complete everything and do well in course work but struggle with exam technique.
The data informs the student and house tutor in one-to-one coaching where semester goal setting occurs. Striving for personal best is an important part of the culture and giving the boys a sound foundation to work from.
Students take external testing more seriously because they can see it actually matters and is recorded.
Subject selection for the next year is influenced by accurate information.
Moving from one year to the next, or from one teacher to the next, is seamless because the new teachers have all the information of student performance to date at their fingertips.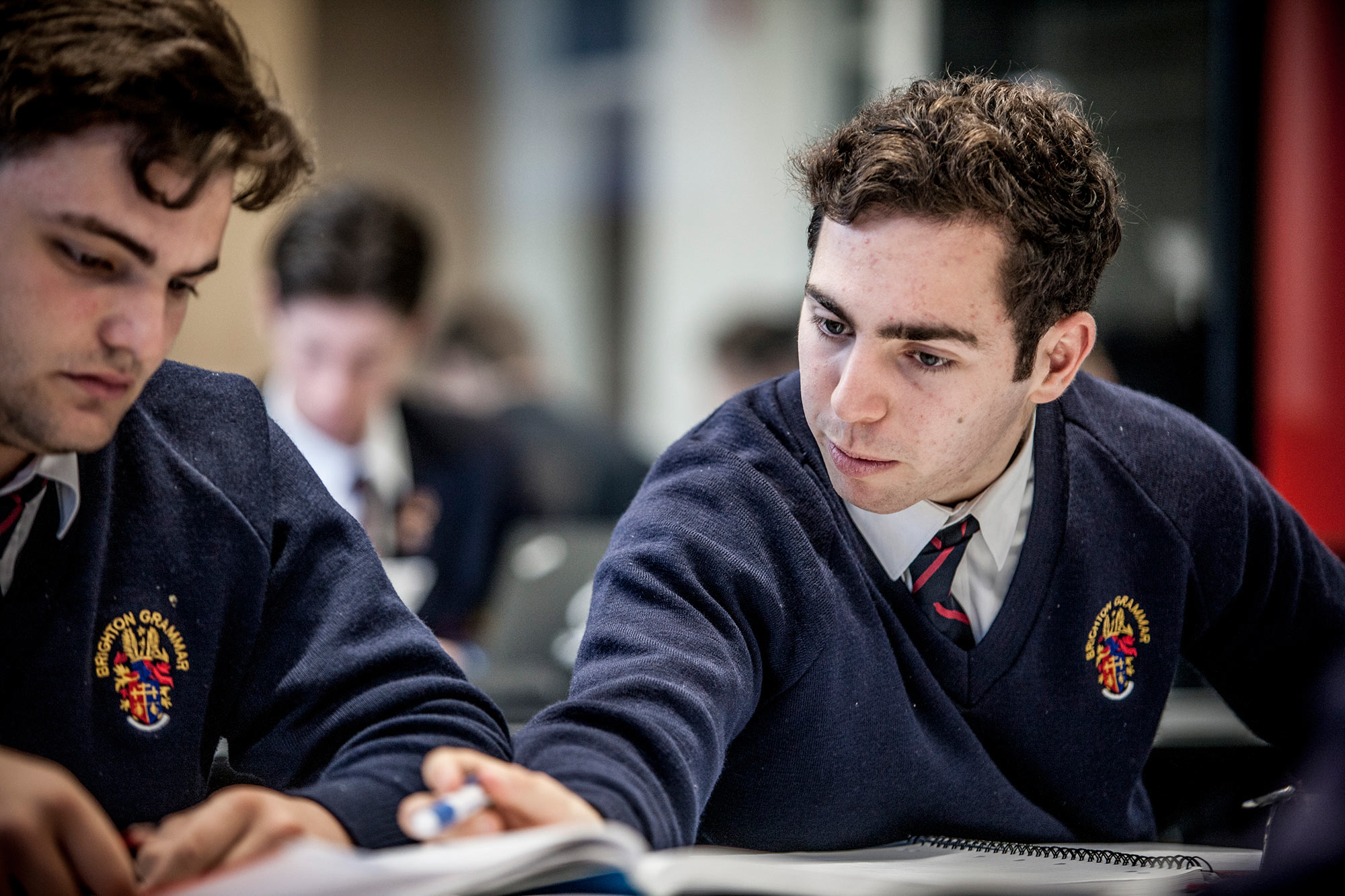 Cameron's leadership is quite simply enhancing the likelihood of each boy to reach or exceed his potential. Cameron saw a need and started working on how to make it better. He transformed thinking around data – it is no longer data for data's sake, but it has become the basis of improving performance.
As far as we are aware, Cameron's innovation is a first in the school sector and we hope his innovation and leadership will be shared across other schools in the future.