Walking the walk
When Junior School student Noam heard of the Headmaster's planned CEO sleepout to raise money and awareness for the homeless, he took matters into his own hands to help make a difference
With a keen interest to support St Vincent de Paul Society, Noam decided to prepare lolly bags for sale out the front of his home to support people in need, with proceeds going towards the cause.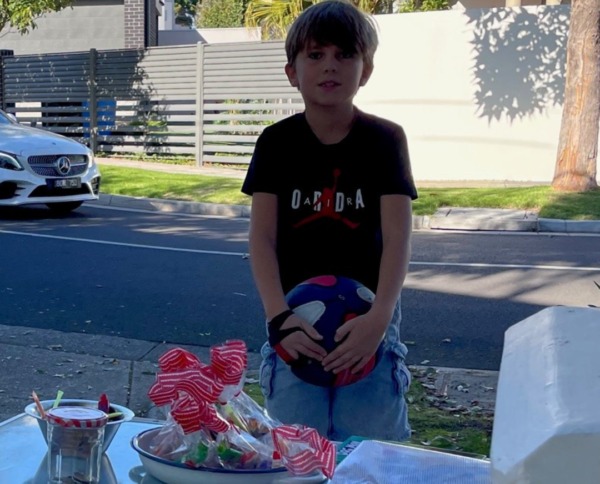 We congratulate Noam on his efforts along with the contributions from the whole community who have come together to support the Headmaster's CEO sleepout on Thursday 17 June.
We all wish Mr Featherston well for his sleepout on Thursday! To donate, please visit the Headmaster's fundraising page.