Will talks about Mental Health
BGS Young Achiever Will Pucovski (OB 2015) is in the current episode of The Athlete Diaries, a podcast with a focus on athlete resilience and mental health, also appearing in The Age today. It's an interesting listen and read, covering Will's cricket background and the way that he is tackling his mental demons with mindfulness and meditation.
You can listen to the podcast on you preferred podcast platform: Apple Podcasts. Android (Spotify).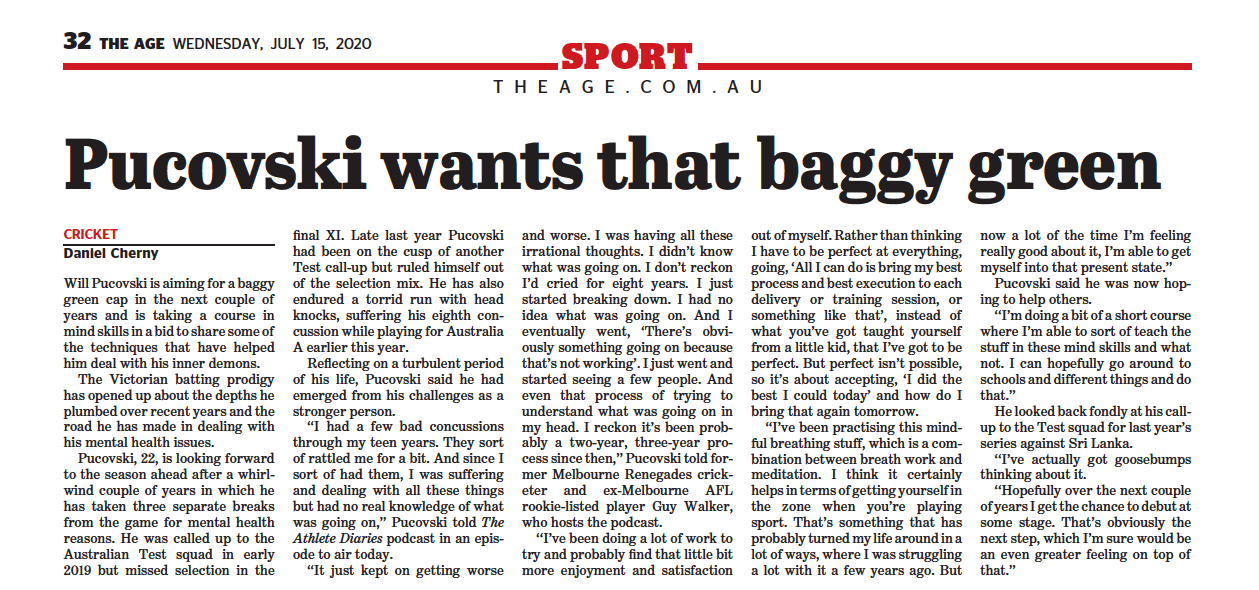 Banner Image is of Will and Matthew Wood (President of the BGS Toms McPhee Cricket Club) at BGS last year.