Handy Links
BGS+ Soccer Skills Acquisition Program (SAP)
The BGS+ Soccer Skills Acquisition Program is an add value program (training only) with the option of a full club experience (training and weekly club games, with no need to join a community club) that focuses on developing the technical skills of soccer. 
The SAP and the SAP Club programs are administered by specialist coaches who have experience coaching the years 9-10 age group.
This is a Football Victoria sanctioned program, which has been used for the past 8 years in developing the best talent in the country.
The program provides players with the opportunity to train at a high level with qualified coaches and also to participate at Gala days where players will test their abilities against other Football Victoria clubs with an opportunity for talent identification for representative programs and A-league clubs.
The BGS+ Soccer Skills Acquisition Program will be the first program of its kind in Victoria and the only Football Victoria Skills Acquisition Program in the south-eastern suburbs.
Open to boys and girls, you do not have to be a Brighton Grammar student to join this program.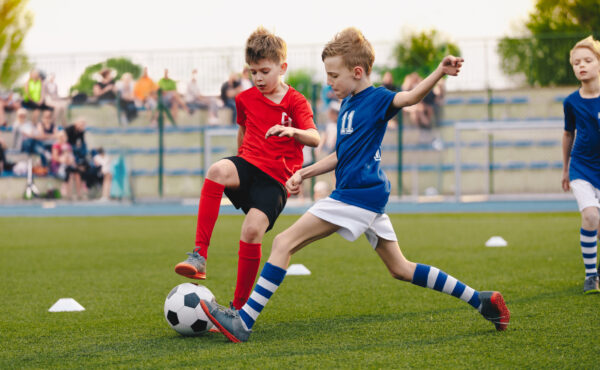 The BGS+ Soccer Skill Acquisition Program is a key building block in the Football Federation Australia (FFA) National Football Curriculum. The methodology of the program is available on the Football Victoria website.  
Information Session
An online information session was be held by Kogu in September 2022 providing further program details. 
Handbook
2023 Dates 
Term 1: 30 Jan to 6 Apr
Term 2: 24 Apr to 23 Jun
Term 3: 18 Jul to 15 Sep
(No training on public holidays or curriculum days as per the BGS academic calendar)
Players who wish to join the SAP Club program will be required to pay an additional club fee, playing their club games with the Hampton East Brighton Football Club. During registration select 'yes' when prompted and we'll be in contact to advise you on the additional club costs.  
Please email BGS+ Soccer if you have any questions. 
FAQs
Cancellations
Cancellation by the School
In circumstances where lessons are required to be cancelled by BGS, make-up lessons will be offered as a group for all individuals who were impacted by the cancellation.
Cancellation by the Family
Cancellations will be accepted within 7 days from the invoice issue date each term. Withdrawals outside of this timeframe incur an administration fee of $50.
Other Questions?
Contact Us:
Gate 4, 275 New Street, Brighton 3186
(03) 8591 1028
bgsplus@brightongrammar.vic.edu.au
Office Hours:
Monday – Friday 10:00am-3:00pm