Handy Links
BGS+ Soccer Academy
The BGS+ Soccer Academy is a development program for soccer players striving to take their game to a semi-professional or professional level. It is offered in a part-time.
The program is being delivered in partnership with Hampton East Brighton Junior Soccer Club.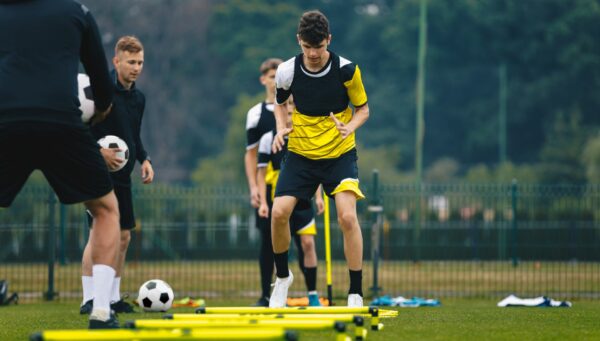 We wanted to create an environment for soccer players where they have access to:
All facilities such as gym, pitch, indoor courts, spin rooms, pool and analysis rooms all in the one place.
Highly qualified coaches who are also being developed to understand how Brighton Grammar School and its staff are specialists when it comes to teaching boys.
The BGS+ Soccer Academy program will run year-round and will make BGS the one-stop shop for its soccer players.
For the soccer community, the BGS+ Soccer Academy will remove the need for players to attend external programs and in some instances will replace their community club and NPL commitments.
The program will be all-inclusive, providing a pathway for boys and girls both domestically and internationally. The program's building blocks create a clear pathway for players in the BGS+ Soccer Academy to become eligible for College scholarships in the United States in the NCAA Div 1 or 2 programs.
The BGS+ Soccer Academy Program is for boys aged 14-18 who are keen to develop their skills with highly qualified coaches in an educational environment.
You do NOT need to be a Brighton Grammar School student to participate.
The program is suitable for players who are committed and want to progress to the next level. It is a pathway to state/league and NPL level soccer
The BGS+ Academy is a fully customisable program that allows players to choose their level of commitment in the program. We treat each individual component of a 'soccer week' as a 'contact'.
Upon selection of a commitment level, the BGS+ Soccer Academy staff will be in touch to finalise your commitment for the term.
Academy Cost 
Varying contacts a week, including training sessions and games. The team will play in partnership with the Hampton East Brighton Soccer Club, the Old Brighton Grammarian Soccer Club.

2 contacts per week: $500 per term
3 contacts per week: $600 per term
Our program is run by AFC 'A' License coach Kogulan (Kogu) Sabaratnam.
He has been Head Coach of Soccer at the school for the past eight years.
Kogu has also coached at various NPL programs that include Melbourne City, Bulleen Lion, Box Hill United, Bentleigh Greens and Eltham Redbacks.
His coaching expertise, coaching networks and his background as a Secondary School teacher creates the perfect environment for each child to receive the development required to reach their potential.
Questions
Contact Kogu Sabaratnam: bgssoccer@brightongrammar.vic.edu.au