Handy Links
BGS+ Swim Learn to Swim
We are now accepting enrolments for our Term 1 2023 Learn to Swim program and our Holiday Program. For enrolment, please complete the Enquiry Form. 
Our Holiday Program will run Monday 16 January – Friday 20 January.
Be part of our learn to swim program incorporating a range of aquatic disciplines, fitness and fun in our indoor facility. 

BGS+ Swim Learn to Swim is an expertly designed swim program aimed for children 4 years and older.
The program is appropriate for children of all abilities from beginners and intermediate swimmers to improve swim technique and become confident swimmers. Graduates of the Learn to Swim program can move through to our squad program and join the BGS+ Swimming Club for further development.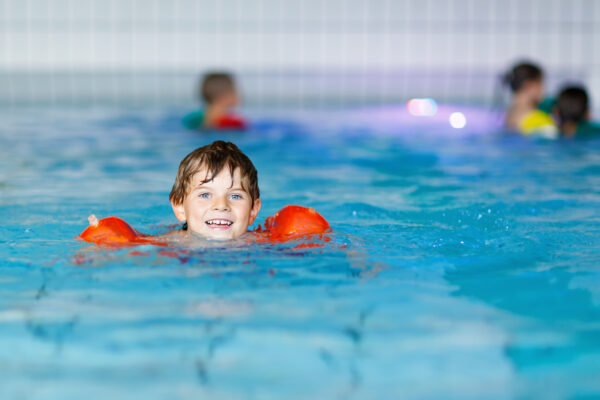 Term 1 (2023)
Weekly sessions (specifically designed to assist your child's swim performance).
Sessions will be held Tuesday to Friday after school hours
Commencing Tuesday 31 January 2023 and concluding Thursday 06 April 2023
*For enrolment into our programs, please complete the Enquiry Form at the bottom of the page and you will be added to our wait list. Contact will be made as places become available.
BGS+ Swim also offers students a 10-week private lesson program. This is an ideal program for those who want extra support with their swimming as the lessons are tailored for the individual student.
The 10-week program, of 20 minute one on one private lessons with our fantastic BGS+Swim teachers, starts on Tuesday 31 January- Thursday 06 April, with lessons available from 5.30-5:50pm. Private lessons run on a term schedule.
Weekly classes
Levels 1-6 (30 mins): $23 per lesson
Private Lessons:
$75 per lesson (30 mins)
$55 per lesson (20 mins)
*  Register your interest today on the form below so you don't miss out.  
* Fees calculated on the number of weeks in a term and must be paid in advance. 
* Refunds will be processed upon request in writing. A flat $50 administration fee will be charged for all refunds.
BGS+ Swim
Learn to Swim
Program Levels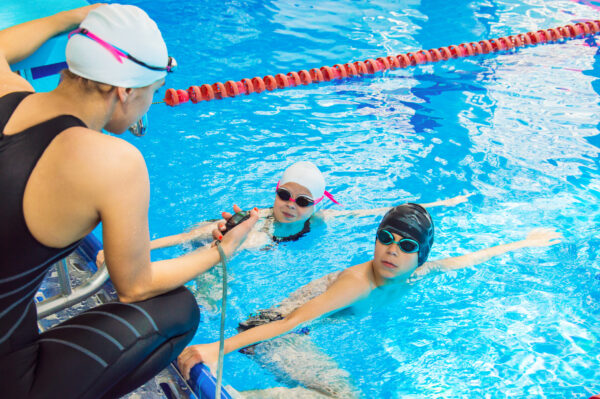 Beginner Levels 1-2
Focus on good quality basic stroke development across freestyle and backstroke. We also begin practising breaststroke kick and, most importantly, dolphin kick. Kick is the fundamental basis of all swimming and having a solid grounding in all the four kicks is paramount to the development of the swimmer. A teacher to student ratio of 1:4/5 is typical in these levels.
Intermediate Levels 3-4
Bringing together technique, timing, and the beginnings of technical racing skills such as starts, turns and finishes. Swimmers in this level are encouraged to commence grass-roots level racing in a controlled and fun environment. A teacher to student ratio of 1:5/6 is typical in these levels.
Advanced Levels 5-6
These levels are planned to develop the competitive swimmer. A combination of skills, fitness, knowledge and enjoyment are designed into the program to allow the swimmers to develop fully as competitive athletes. A teacher to student ratio of 1:10 is typical in these levels.
Lifesaving is integrated into our programs. The knowledge and skills in the program are designed to keep the individual safe as well as being aware of the safety of others. Elements of the lifesaving program come from Royal Lifesaving Australia's Swim and Survive Program.
The Junior School Program follows the same guidelines as our beginner and intermediate levels. This way, there is a clear transfer of skills between the school program and the Learn to Swim program.
In the Secondary School Program, students learn and analyse technique and we also put into place training programs to improve performance.
Holiday Programs are an intense reflection of our overall programs. They are based on one lesson each day for a week. This approach is particularly effective for repetitive skill-based learning. We recommend these programs particularly for beginner and intermediate levels.
BGS+ Swim staff bring years of experience and knowledge to our program, with a focus on quality. Teachers across all levels are qualified through Swim Australia and AUSTSWIM. All of our teachers know that the positive effect that they have on swimmers can be the reason for competitive success in the future, for both the individual as well as Brighton Grammar.
Swimming
Demonstrate a safe entry into the water.
Put face in the water and blow bubbles
Lay on back with ears submerged (assisted)
Pick up a submerged object (platform)
Demonstrate confidence in the water
Swimming 
Float on front and back

Stand from a back floating position
Torpedo kick 5m on front
Kick on back 5m hands by side
Freestyle kick with board 5m
Backstroke kick with board 5m
Introduction to Freestyle and Backstroke arms
Lifesaving 
Demonstrate the ability hold lane rope and call for help
Perform a back float unaided for 15 seconds
Swimming 
Demonstrate correct Freestyle and Backstroke armstrokes

Demonstrate correct Freestyle and Backstroke armstrokes
Combine Freestyle arms, breathing and strong kick for 10m
Combine Freestyle arms, breathing and strong kick for 10m
Combine Backstroke arms and strong kick for 10m
Introduction to sculling
Introduction to diving
Introduction to dolphin kick
Lifesaving 
Deep water confidence- tread water for 15 seconds and swim to the edge
Swimming 
Continued refinement of Freestyle and Backstroke with correct breathing and timing (15m)
Demonstrate sculling on back
Introduction to Breaststroke kick on back
Dive progression
Introduction to somersaults
Continued refinement of dolphin kick
Lifesaving 
Demonstrate survival Backstroke (10m)
Tread water for 30 seconds and swim to the edge
Answer appropriate questions on water safety at the pool and beach
Swimming 
Confidently swim Freestyle and Backstroke (25m)

Demonstrate correct Breaststroke arms, breathing and timing
Introduction to Butterfly
Continued refinement of diving and somersaults
Lifesaving 
Demonstrate survival Backstroke (25m)

Demonstrate a correct reach rescue
Tread water for 1 minute and swim to the edge
Answer appropriate questions on water safety at the pool and beach
Swimming 
Develop stamina in Freestyle and BK (100m)
Further refinement of Breaststroke kick, pull and breath timing
Further refinement of Butterfly
Introduction to streamlines
Further refinement of diving and somersaults
Lifesaving 
Tread water for 2 minutes and move directly into 50m of survival Backstroke

Respond correctly to a water safety scenario involving multiple rescues