Top 10 protocols for the safe return of students
Top 10 protocols for the safe return of students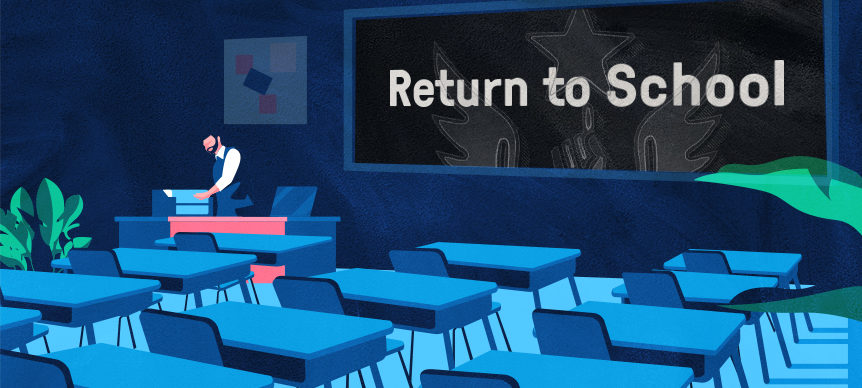 1. Mental health and wellbeing
Wellbeing has always been and will remain our number one priority for the boys, staff and families.
The mental health and wellbeing of our students is essential and a key focus to ensure a smooth transition as the boys return to their on-site learning environments, reconnect on a social level and re-engage with their teachers face-to-face.
We know that when boys feel supported emotionally, it will optimise their learning.
2. Drop and go for parents and carers
As per the Australian Health Protection Principal Committee guidelines, parents/carers will not be allowed to enter the school premises, a drop and go approach will be required.
For our Junior School boys, entry points are via New St and Grosvenor St gates as well as the Junior School carpark.
Secondary School students will have access through three main entrances (Allee St gates, St Andrews Street entrance via the Hall of Fame breezeway and the Tower Wing entrance from Outer Crescent).
To ensure consistency with physical distancing measures, students and families will not permitted to congregate at the school gates or carparks before or after school and must maintain 1.5m between each other as far as practicable at the start and end of the school day.
3. Face masks
Face masks are no longer required in school settings. However, they are recommended for use by staff and secondary school students when physical distancing of 1.5 metres cannot be maintained.
Face masks must be carried by individuals aged 12 and over and continue to be mandatory on public transport and school buses.
4. Temperature screening
Although not mandatory, the School has taken an approach that we will continue to temperature check all staff and any contractors who are permitted on-site as an additional precautionary measure.
5. Promoting COVIDSafe behaviours
All staff will be reinforcing COVIDSafe behaviours with boys such as: staying home when unwell, practising good hygiene, ensuring physical distancing, avoiding interactions/congregations in enclosed spaces.
6. Additional cleaning across the school
High touch areas, bathrooms, outdoor equipment and play equipment will be thoroughly and cleaned regularly throughout the day.
7. COVID-Safe plan
The School has a COVIDSafe plan which outlines the steps we have taken in order to protect our staff, students and visitors during the return to on-site learning. BGS has a detailed step-by-step process we would take should there be a suspected or confirmed case of COVID-19.
8. Limited school access: visitors to the school
Until further instruction from the Headmaster, visitor to school grounds will be strictly limited to those delivering or supporting essential school services and operations. Additional staff, including parent volunteers, must not attend the school at this time.
9. Online lunch orders only
Online orders available for Junior and Secondary School students are available via Flexischools. Boys in Year 12 will not be granted street leave at this time.
10. Bus service
The BGS Bus service will not be operational until further notice.  
Full details of On-site Operating Guidelines are available on our return to school pages below.