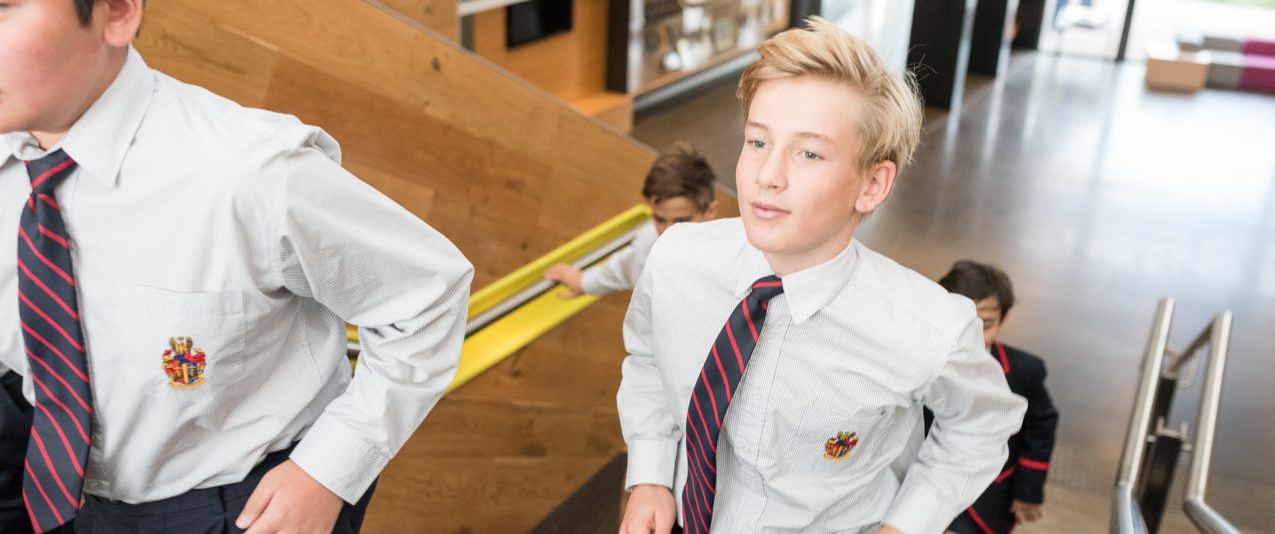 The Joe White Scholarship
The Joe White Scholarship
Joe White (1873-1959) was a businessman and brewer. Through his life, Joe was very active in the communities of Ballarat and Torquay and later in Melbourne, where he resided in Dendy Street Brighton.
Joe White died in Brighton aged 86 years, having grown Joe White Maltings to become Australia's largest Malting company. Through his Will, the Joe White Bequest was created to ensure a continuing legacy of community contribution. It is through this generosity that Brighton Grammar is able to provide the Joe White scholarship.
| | |
| --- | --- |
| Status: | Closed |
| Opening date: | March 2020 |
| Closing date | May 2020 |
Application form
Download here (closed). 
Are you eligible to apply?
Applicants must meet the following criteria:
A boy currently in Year 7, 8, 9 or 10.
A boy without the financial means to attend the School.
This scholarship is not open to boys who are currently attending the School.
Criteria
The successful applicant must have exhibited an interest in community activities, usually through participation in community groups or community service; a positive attitude to learning and the ability to achieve a satisfactory academic level; be able and willing to enthusiastically participate in the life of the school and to demonstrate that he would benefit from the opportunity that a BGS education would provide. Whilst the Scholarship is not necessarily dependent on excellence in any particular field, an enthusiastic attitude to academic pursuits, be they science or humanities orientated, would be expected. 
The award of the Scholarship is based on: 
Application form
Interview
Achievement as detailed in current School reports
Personal references
Demonstration of participation in and contribution to the community
Means (the scholarship is means-tested, with parents' financial disclosure being required at shortlist stage).
Value
Tuition fees generally between 90 and 100%.  The Joe White Scholarship usually does not cover:
The cost of books, stationery or uniforms
Consolidated charges
Discretionary charges such as overseas trips.
Duration 
Joe White Scholarship holders are expected to complete their secondary education at BGS.
Special conditions
Joe White Scholarship holders are expected to:
Maintain a high standard of academic effort
Contribute positively and enthusiastically to School life. Progress and contribution to School life are reviewed annually.       
A Scholarship may be withdrawn if the Headmaster is not satisfied with the diligence or conduct of the holder. Failure to pay fees may also lead to withdrawal.  The School reserves the right not to award any or all of the scholarships available. No boy may hold more than one scholarship.