BGS are F1 in Schools National Champions
Brighton Grammar teams have won both classes of the F1 in Schools Australian Championships, the first time both the Professional Class and Development Class have been won by Victorian teams! 
The Professional Class National Champions are 'Constellation' made up of James Mitchell (Year 12), Jenson Galvin (Year 11) and James Tan (Year 10). The Development Class National Champions are 'Livewire' made up of Patrick Quach (Year 9), Nate Watson (Year 8), Jack Power (Year 8) and Carey Tong (Year 8).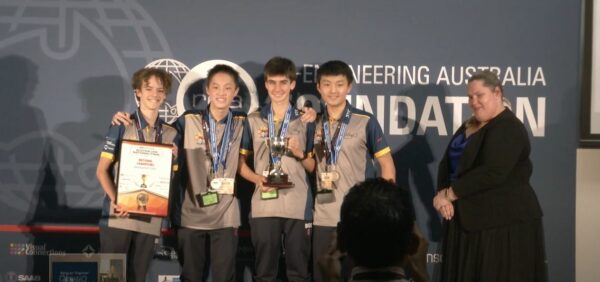 Jenson Galvin from Team Constellation reports:
The Brighton Grammar School F1 in Schools program has been operating since 2015, seeing seven teams participate in national final level competition, but none have taken out the win.
In 2021, our team, Constellation, defied this trend, winning the 2021 Victorian State Final. Our result was unexpected, Brighton Grammar had at best secured second in a competition of this level, and had never placed higher than eighth at a national competition. So, as team we began to prepare for our second National Final – we held out optimism, for this could be the first time we were in with a chance to bring the famed 'Golden Turbo' home for our Tonners.
Under the engineering efforts of my teammates James Mitchell and James Tan, our car was created. Despite the write-up that it would be the fastest car to ever emerge from our school, it had remained untested on the track. As it was loaded onto the 25-metre long stretch for the first time, I told commentator Rick Fontyn that we were 'cautiously confident'.
As the day went on, our caution faded away, and race after race we set faster and faster times, until by the end of the day we were left with Brighton Grammar's Constellation on the top of the leader board at 1.150 seconds.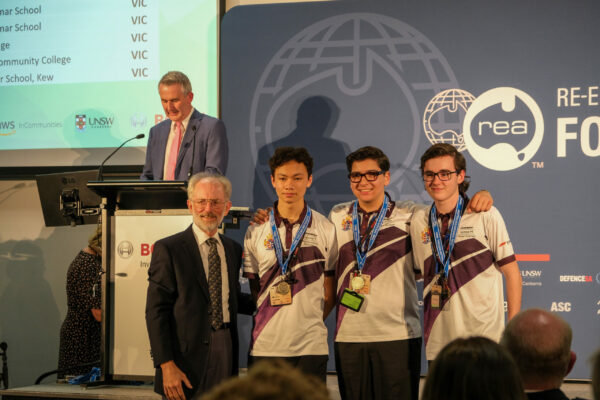 We were crowned the knockout champions. This pattern continued with Livewire (Victorian development class runners-up) setting consistently fast times on their day of racing, before winning the knockout racing just like Constellation. There has never been a prouder day in Tonners F1 history.
Both teams were awarded the best trade display, as well as participating at a high level in team marketing and all interviews. These added to the success that our team had fostered over the space of only five days at competition.
Brighton Grammar walked away with two championship trophies. This is the first time one state has taken out both categories at a single competition, let alone one school. Congratulations to the boys and onward to the world finals.