BGS is 2nd fastest at F1 in Schools
BGS has recorded its best ever performance at F1 in Schools
Our student team posted the second fastest racing time at the 2021 national finals, only .033 seconds behind the winners.
Constellation Racing team members Jenson Galvin, James Tan, James Mitchell and Ayrton D'Alessandro performed incredibly well throughout the State qualifiers, reflecting the countless hours of work they dedicated to their campaign.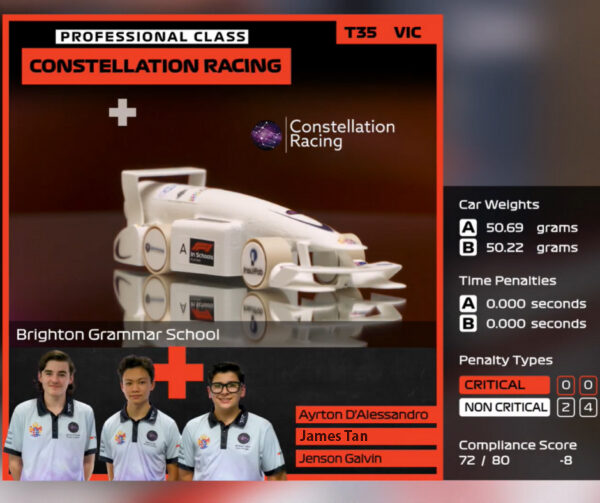 While the team has narrowly missed out on a spot at the world finals, the boys achieved great results in several areas of the competition and finished 8th overall. They were only 30 points off 5th and 57 points off 3rd place.
Along with their car recording the second fastest time, the team's trade booth was one of the best on show and their car design specifications were almost flawless.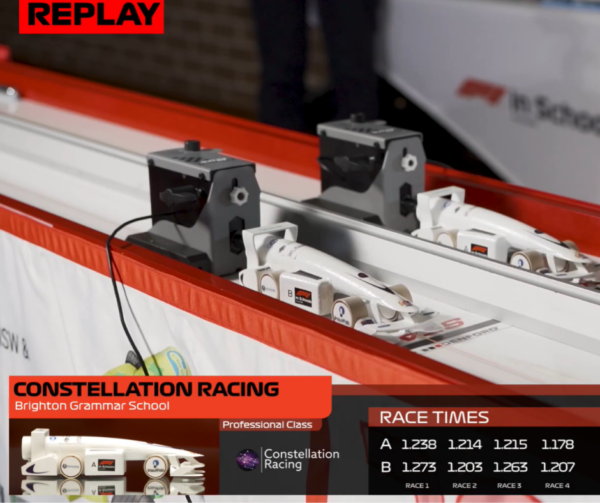 The boys' efforts build upon the amazing work of our previous teams since Brighton Grammar first entered the competition in 2015. The result is even more impressive given F1 in Schools is run as a Thursday lunchtime activity and the majority of the work is completed by the boys at home or in the holidays.
Constellation Racing has done us proud; you can follow the team @constellation.bgs on Instagram.
You can also watch a full recording of the event- at the 29-minute mark you can see the BGS team car race. 
At the 34.08 mark the racing leader board shows BGS placing second of 17 teams; at the 50:50 mark you can see the level we must attain to be able to compete with best in the world.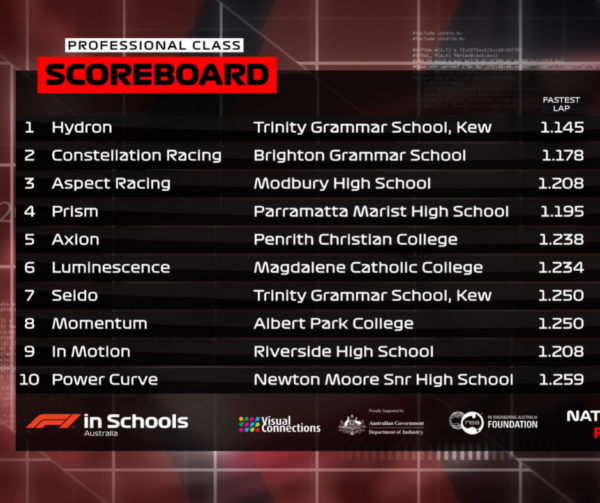 Jamie Watson
F1 in Schools Coordinator
Head of Faculty – Creative and Performing Arts