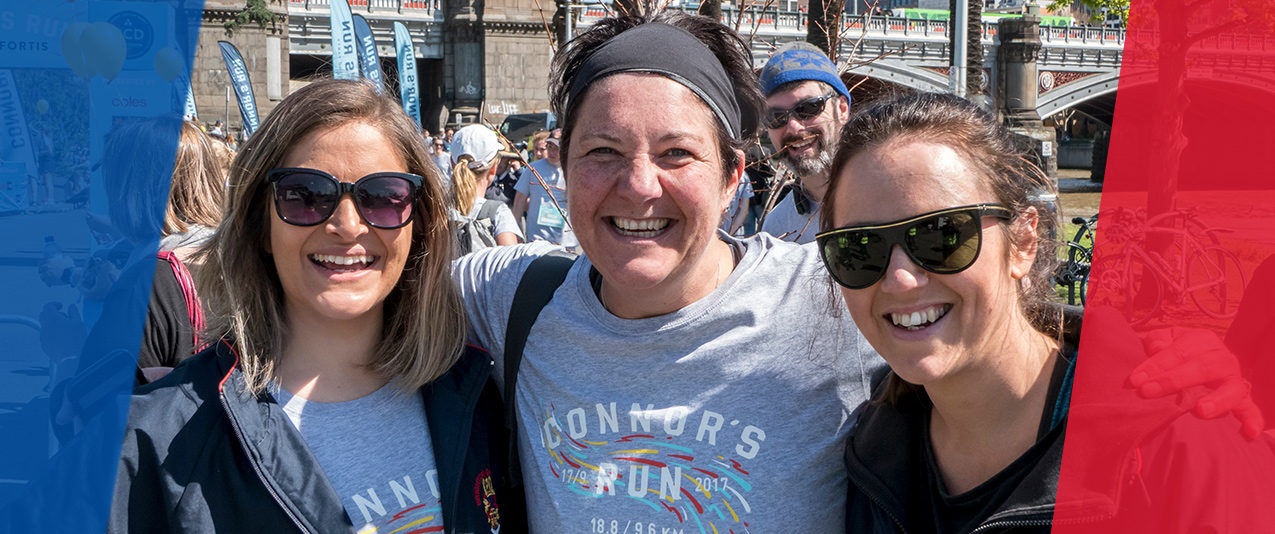 Run Fit
Get Run Fit!  


Run faster, Run safer, Recover quicker!
Supporting Connor's Run 2019
Run Fit is an expertly designed training program aimed to help people physically prepare for 'Connor's Run'. 
The program is appropriate for people of all abilities from your casual runner through to your running pros or people that haven't hit the pavement in years.
Cost: $440.00*
Including an amazing three face-to-face training sessions per week with our Strength and Conditioning coach, and face-to-face program sessions, this works out to less than $20 per session. You'd pay much more for a personal trainer, let alone a S&C coach! 
What you get:
7-week training program designed for you by BGS and University Qualified Strength and Conditioning Coaches.
2 Annandale Gym sessions per week, (specifically designed to assist your running performance). Sessions will be Tuesday and Thursday 6-7pm
1 group running session per week. Saturday 7-8am
 Commencement date: Tuesday 30 July. Limited to 15 participants only so don't miss out! 
Entries closed. 
* Not including Connor's Run entry fee.