iDesign 2023
Presenting your 2023 iDesign award winners.
During Week 1 of Term 4, the Year 8 boys unveiled their impressive iDesign projects, which they had been working on since Term 1. The week was dedicated to presenting and selecting the winners, spanning three consecutive days.
On Tuesday, every Year 8 tutor group had the chance to showcase and evaluate their peers' projects based on specific criteria: Sustainability, Innovation, Creativity, and Entrepreneurship.
Wednesday saw the culmination of efforts, with our top 16 finalists presenting their projects to a panel of esteemed staff members and the 2022 iDesign champion, in what we fondly refer to as 'Sharktank'.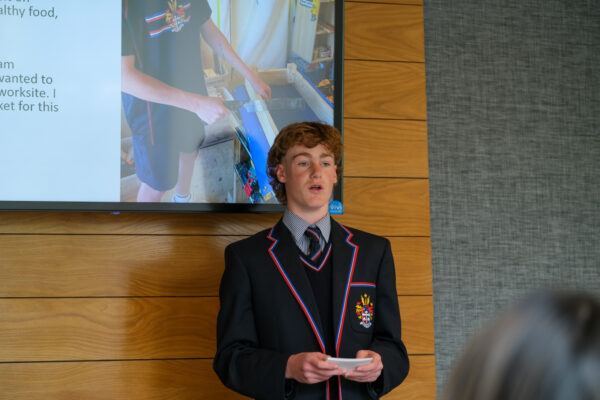 On our concluding day, Thursday, we commenced with an open exhibition for the Junior School. This was followed by the People's Choice event, which featured Year 7 students casting their votes for the top two.
The evening extended to include Parents/Mentors and Community members, who enthusiastically explored and engaged in discussions with our Year 8 boys. This interaction flowed seamlessly into our presentation night, where we proudly announced the winners.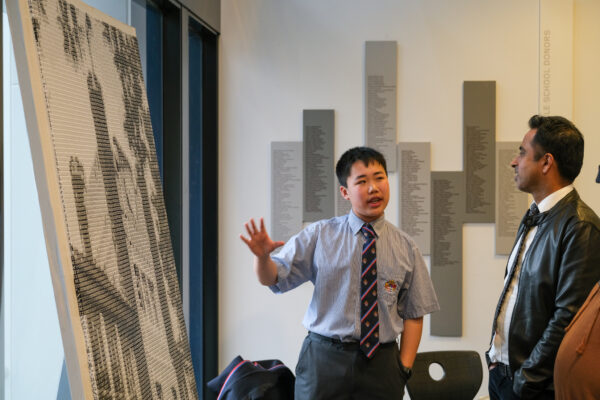 The number of projects presented was truly astounding. Each of the three finalists exhibited distinctive characteristics that set them apart, a testament to their powers of observation, dedication, and ability to think innovatively.
The meticulous attention to detail and the sense of depth displayed were truly impressive.
Rhonda Shamoail
iDesign Coordinator
Congratulations to the 2023 BGS iDesign finalists and winners 
Overall Winner: Monty Brougham
Runner – Up: Darsh Shah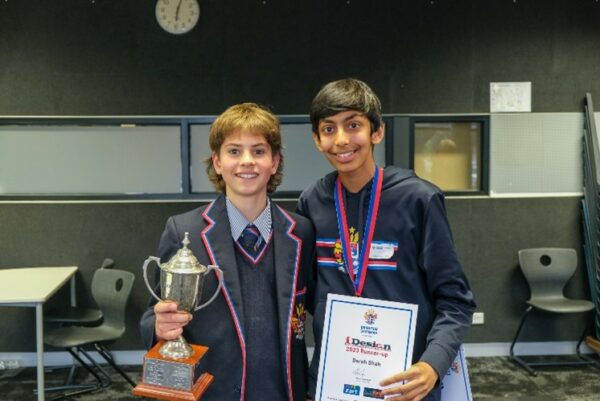 People's Choice: Callum Hull
Creativity: Jack Tan
Innovation: Mitchell Carney
Sustainability: Sid Bartlett
Entrepreneurship: Hamish Ward 
Quiksilver Award: Lachlan Wiseman
BGS Award: Nicholas Galinas
BGS Runner – Up: Aaron Quach
Pastoral Award: Tokey Ma
Outdoor Ed Award: Ollie Ferweda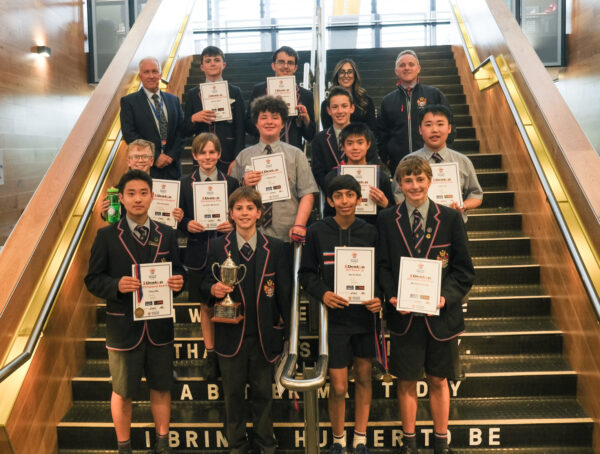 Honorable mentions
8S1 – Nick Critchley and Seb Carr
8S2 – James Rodriquez and Caelen Kelly-Foran
8S3 – Angus Hare and Edward Cullen
8S4 – Henry Barber and Kelly O'Brien
8F1 – Richie Evans and Lincoln Sharpe
8F2 – Nicholas Galinas and Philip Hopkins
8F3 – Ollie Ferweda and Chad Craig
8F4 – Callum Hull and Aidan O'Connell