Year 7 Transition
Welcome to the Brighton Grammar Secondary School

Handy Links
Welcome to the BGS Secondary School
We warmly welcome you to what is considered to be one of the most innovative and contemporary teaching and learning spaces in Australia, The Urwin Centre for Learning.
Opened in 2014, this beautiful, modern and spacious building is designed to reflect and reinforce our motto 'Let us pursue better things'. The technology rich flexible learning spaces support the learning needs of all boys by providing a variety of options including: large group lectures, collaborative team-oriented activities, spaces for small group withdrawals or one-on-one individualised learning and regular classrooms for explicit teaching.
The pedagogy underpinning these flexible learning spaces focusses on engagement and the development of 21st Century skills and competencies. Teachers work in teams, utilising their individual strengths, to design a creative, innovative and engaging curriculum that intrinsically motivates boys. The variety of learning tasks and the use of the space enables boys to develop their ability to; take the initiative and be enterprising, communicate clearly, work with others, solve problems and self-manage.
Adjusting to secondary school can be a challenge, but your son will soon discover that he will always be well supported by our staff and will develop a genuine sense of belonging very quickly. We work hard to ensure boys embrace the breadth of opportunities that are available throughout Year 7.  We are committed to fostering their natural curiosity, while they are establishing new friendships and learning more about themselves and the community in which they learn.
– The Secondary School Team
Year 7  marks the transition from primary to secondary school and is significant in the life of every boy. This is a time of enormous change – cognitive, physical, social and emotional.
At this stage of their education, boys experience new challenges including a larger physical environment, new teachers, a larger peer group and increased opportunities for self-awareness and independence. Our experience shows in order to manage these challenges successfully, boys and parents need guidance, support and information. The Year 7 Transition Program aims to provide this to each boy and his family.
By the time your son arrives in the Urwin Centre for Learning, he will be familiar with the physical grounds, his peers, the teaching staff and the School culture. Our Transition Program aims to build confidence and resilience in your son as he begins to develop positive relationships with key staff members and a new peer group.
We look forward to meeting your son and working with your family. We actively encourage each and every boy to embrace all the wonderful and varied opportunities on offer.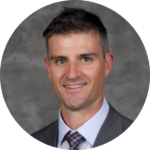 Scott Davies
Head of Transition
Year 7 brings together boys from the BGS Junior School, boys from a number of local primary schools and further abroad. Our goal is for each boy to have a seamless transition into Year 7, ensuring he feels secure and engaged in his new learning environment.
Here are some transition tips you may find useful:
01
Get to know BGS by accessing and reading the weekly eNews will give an 'insider's' view of the Secondary School. View the latest eNews. For day-to-day operational information, downloading the BGS App will provide you with all you need to know. 
02
Make sure your son is familiar with any new travel arrangements. Very often the move to secondary school means travelling further to and from school on public transport. Organise a Myki and ensure your son knows where to get on and off! You may find it useful to go on a 'test run' during the summer holidays.
03
Organise School uniform and be mindful your son will grow. Listen to your son and be aware he may have some concerns about his changing environment and social groups. This is to be expected. Contact your son's House Tutor if you have any concerns or would like some strategies to help manage these changes.
04
Once he has started at BGS, encourage your son to join in school activities as this is a great way to make new friends with similar interests.
05
Help your son to develop effective learning habits. Work out a daily timetable that incorporates all his activities and interests. Explain that while your son is responsible for his learning, you as parents want to be involved and look forward to hearing all about his day.
06
Assist your son to develop good organisational skills. Encourage him to pack his bag each night for the next day – resist the temptation to do it yourself!
07
Understand that change can be tiring. Help your son maintain good sleep routines. See the school position papers on sleeping and nutrition. 
Note: These dates and experiences are yet to be finalised. The below information provides a guide to the transition program from 2020.
Tuesday, October
Transition Day #1: Virtual Experience
Due to current restrictions, we have decided to move to a virtual experience for our first transition day.
Boys will be placed into 4 different sessions throughout the day, with each online experience running for approximately 75 minutes. Our new Year 7s will hear from a number of key staff including the Headmaster and Deputy Headmasters, members of the Outdoor Education, Sport, Music, Performing Arts and Language departments, facilitated by Scott Davies, Head of Transition.
All families will receive an email with a Zoom invitation for the boys to join the session.
Session 1: 8:45am – 10:10am (BGS JS 6D & 6E students)
Session 2: 10:30am – 11:55am (BGS JS 6I & 6R students)
Session 3: 12:30pm – 1:55pm (Students from local/other schools)
Session 4: 2:15pm – 3:35pm (Students from local/other schools)
Activities: Welcome/Meet and Greet, Outdoor Education activities with Year 11 student leaders, APS Sport information session, Music, Drama and Languages.
Zoom Link: Emailed to parents via Scott Davies
Year 7 Parents' Information Webinar
6.30 – 7.30pm Live Information Webinar (Link will be emailed prior to session).
This is an opportunity for you to meet key staff members online who will discuss the transition experience for your son. A Q&A session will be available for your questions to be addressed.
Saturday, November
Allwell testing 
8.30am-12.30pm, The Urwin Centre for Learning (entrance via Allee Street)
This Year 7 academic testing is only for boys new to BGS. If your son is coming from the Junior School, he will not be required to attend.
Where: The Urwin Centre for Learning, Allee Street Brighton
Dress Code: Neat casual
What to Bring: Backpack with snack, water bottle and pencil case
Organisation: Boys will be in classes no bigger than 10 students
Tuesday, December
Transition Day #2: Location TBC and families will be advised closer to the event
8.20am-3.30pm, Urwin Centre for Learning (entrance off Allee Street) or via Zoom
Please arrive at the Urwin Centre for Learning by 8.20am. Boys will spend the day in Learning Commons undertaking a range of activities with House Tutors, Heads of House and other Secondary School teachers in preparation for their first day next year. The format of the day will be dependent on government advice and regulations.
Meeting Point: Boys are to assemble on the Urwin Centre Tennis Courts just through the Allee Street gates.
Dress Code: Casual, with shoes suitable for physical activity.
Activities: Pastoral activities, school scavenger hunt, peer bonding and more.
Lunch: BYO recess and lunch. Canteen NOT available.
What to Bring: Backpack with recess and lunch, hat, water bottle, pencil case with pens/pencils, tennis ball, small ball for break time optional.
Pick Up: Allee Street gates from 3:30pm.
Celebrating Sons and Grandsons of Old Boys
When Old Boys enrol their sons at BGS, the School also takes much pleasure in celebrating this multi-generational link. To assist us, we ask parents of our multi-generational BGS boys to complete the 'BGS Generations Form' so that the School can acknowledge our current second-, third- and fourth-generation BGS boys. If you have already completed this form, there is no need to complete it again.
Please return completed forms to Peter Toms at the BGS Development Office, 90 Outer Crescent, Brighton Vic. 3186 or by email.