F1 in Schools State Finals 2019
Congratulations to the five teams from BGS who competed in the F1 in Schools State Finals at Scienceworks on 14–16 October. With 20 students involved in three different classes –  Cadet, Development and Professional – the boys have worked tirelessly over the past eight months in order to compete against some of the strongest teams in the world.  Brighton Grammar has been competing for the past four years and this year finished 3rd in the Cadet Class this year, 7th in the Development Class and 6th in Professional Class.
The F1 in Schools STEM Challenge is the world's foremost student competition for Science, Technology, Engineering and Mathematics. Each year more than 17,000 schools in 44 nations take on the challenge of developing the world's fastest miniature F1 car.  
Mimicking the world of a Formula One team, groups of students have to follow a pathway of engineering and manufacturing disciplines: design, analyse, test, make and race. They are provided with access to real-world technology and develop skills in coding, problem solving, project management,  marketing and entrepreneurialism, to name a few.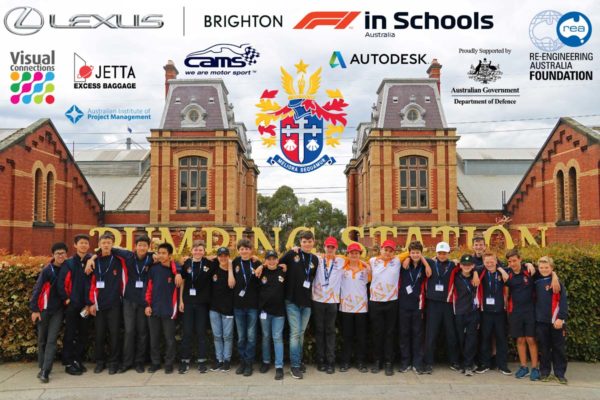 While we aim to win the competition, the value in simply competing cannot be underestimated. Our thanks to Lexus of Brighton F1 in Schools who sponsor all teams at Brighton Grammar and to the individual team sponsors. 
Jamie Watson
F1 in Schools Coordinator