Programs nurturing a sense of wonder
This piece by Beverly Johanson was published in 'The Age' on 10 September 2022
Hands-on projects spark curiosity in the classroom, writes Beverley Johanson.
At Brighton Grammar School, the boys' STEM program builds on their natural curiosity, nurtures their sense of wonder and develops their passion for exploring how the world around them works. "STEM is taught explicitly and implicitly through the school curriculum. Depending on the topic and year level, we teach through play and real-world applications that occur when the boys explore their topic outside the confines of the classroom," says Brighton Grammar School's headmaster, Ross Featherston.
Asignificant portion of STEM familiarity at Brighton Grammar comes from working to a brief to design and create a product, usually with a partner or collaboratively in a team. "The boys are taught how to use the tools and taught about the characteristics of materials before being presented with the design challenge,'' says Featherston.
"Once a product is created the boys race their device, which could be a model catamaran boat [prep], a model solar car [year 2], a glider [year 4], or a fully operational billycart [in year 6].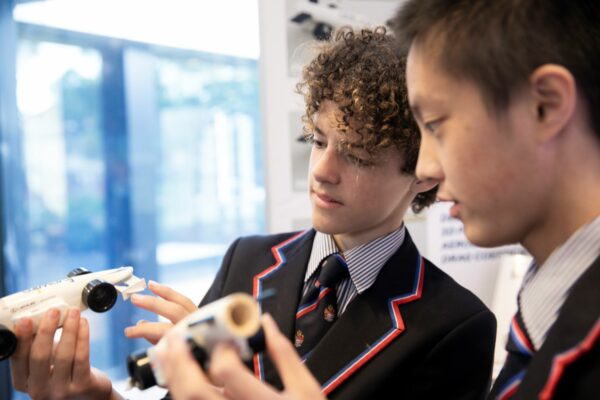 "This leads into our F1 in Schools program in early secondary school where the boys design and race a model Formula 1 sports car. Brighton Grammar teams won both classes of the F1 in Schools Australian Championships in 2022 and will compete at the world finals," he says. 
The challenge – the world's foremost student competition for science, technology, engineering and mathematics – sees more than 17,000 schools from 51 nations compete.
"The boys respond well to all forms of healthy competition, and real-world applications are essential for them to apply their skills,'' Featherston says.
View the article tearsheet (PDF)