Team Constellation meets Red Bull Racing
F1 in Schools – partnership with Red Bull Racing
James Mitchell (Year 11), Jenson Galvin (Year 10) and James Tan (Year 9) from Constellation, our professional class senior F1 in Schools team, have partnered with Red Bull Racing.
On Thursday evening they held a memorable Zoom meeting with Sarah Fasey from Red Bull Racing in London. Sarah heads up Red Bull Racing's social media and the boys were able to discuss branding and marketing strategies with her in their one hour mentoring session. The insights gained were incredible and the opportunity to learn from a global leader in brand development was amazing.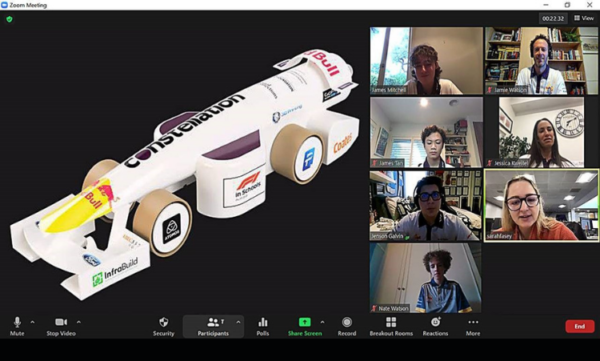 Red Bull has already 'liked' Constellation's latest post and there will be more opportunities in the near future so watch this space.
Jamie Watson
Head of Creative Performing Arts Faculty