'Music produces a kind of pleasure
which
human nature cannot do without'
                                                                                                                                       Confucius
Why music for boys?
The goal of learning music at school is to develop an 'informed' appreciation of music.   Put simply, rather than hearing music and saying, 'That song is cool', we want the boys to use their music knowledge to understand why: 'This music is cool because …'. We also put classroom theory into an instrumental/practical context.
The many benefits of learning music include:
Research shows listening to music and playing an instrument stimulates the brain and increases memory
Music boosts team skills. In order for an orchestra or choir to sound good, everyone must work together towards a single goal – the performance – committing to learning the music, rehearsals and practicing.
Teaches perseverance, responsibility, time management
Enhanced coordination, focus and concentration
Music betters maths ability, reading and comprehension
Exposes the boys to history and culture
But most importantly, learning music can be fun!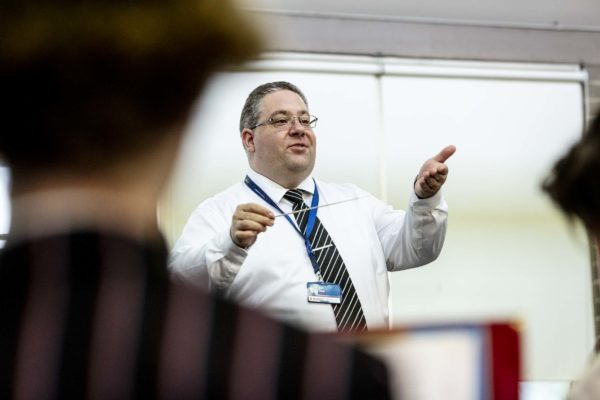 What's on offer?
Music at BGS is a core subject from ELC to Year 8, and can be taken as an elective in the senior years.
Hundreds of boys also participate in one of the School's 22 ensembles, choirs or orchestras.
Public performance is a vital aspect of learning music so we have a full calendar of local, interstate and occasionally, overseas concerts. 
---
'You can judge how a boys' school is performing by how well they are singing'.
Peter Tellefson, Deputy Headmaster, Head of Junior School
---
Learn an instrument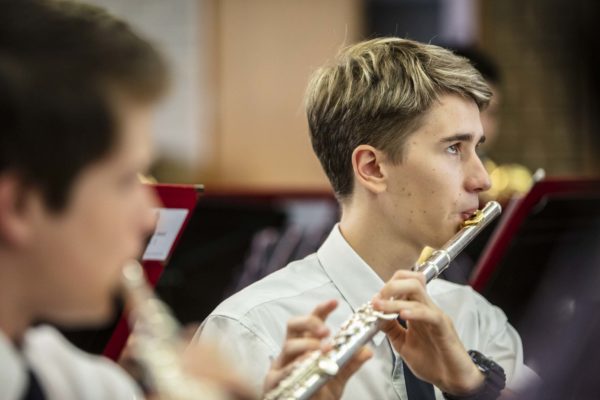 For your convenience, one-on-one music lessons are available here at school and are held during the day.
Choose from:
| | |
| --- | --- |
| Woodwind | Flute, Oboe, Clarinet, Bass Clarinet, Bassoon, Saxophone |
| Brass | Trumpet, French Horn, Trombone, Euphonium, Tuba |
| Strings | Violin, Viola, Violoncello, Double Bass |
| Keyboard | Piano |
| Guitar | Bass Guitar, Classical Guitar |
| Percussion | Percussion |
| Voice |   |
Private tuition
Students experienced in an instrument, or those who wish to learn an instrument not on the list, are encouraged to enrol in private instrumental lessons. Applications can be placed via the digital forms below. Please email the Music Department if you have any questions. 
Lower Primary (Prep-Year 2)
Junior and Secondary School (Years 3 onward)