Category: Secondary School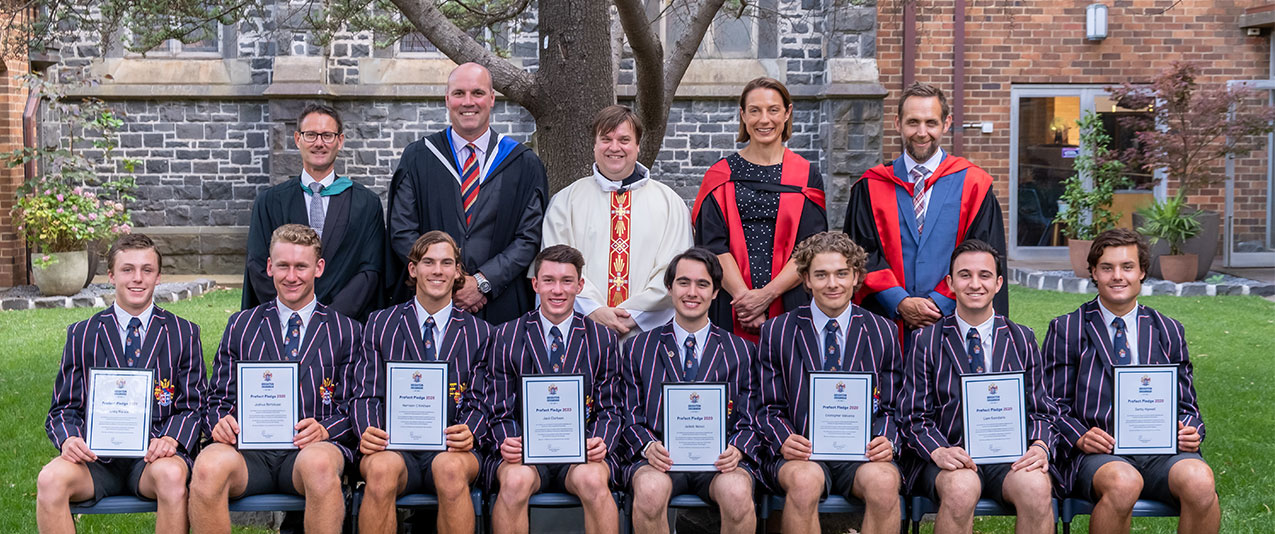 Inducted in Chapel this morning, we present your prefects and School Captain for 2020. (L-R) Craig Marais, Joshua Bortolussi, Harrison Kirkham (Vice Captain), Jack Clarkson (Captain), Jaikob Akinci (Vice Captain), Cristopher Valcanis, Liam Konidaris, Darby Hipwell. Congratulations.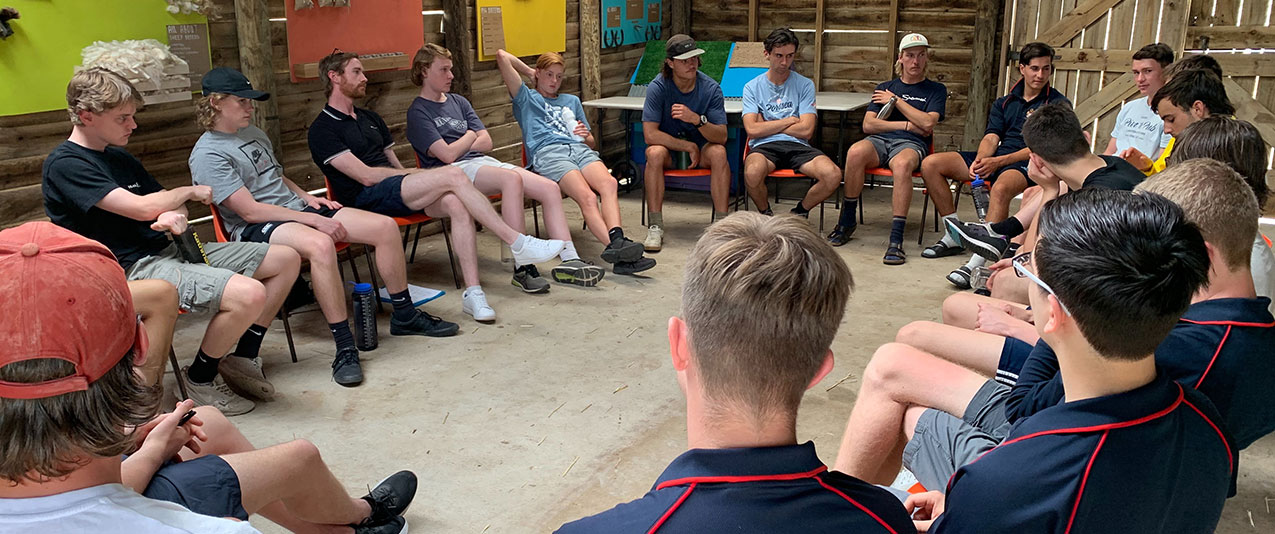 There's no Mt Bogong this year, but the purpose remains the same. The week before school starts, Year 12 boys undertake their final camp together as BGS students. Ahead of a transformative year, goals and plans, both individual and collective, are laid down. We look forward to seeing what the boys bring back with them.
Harry Potter Week is one of the most popular events in the Urwin Centre Library calendar. The library held a Hogwarts House Sorting Ceremony; this was by far the most popular event of the week. We watched Harry Potter and the Philosopher's Stone, which was helpful for the Year 8 boys who are studying the […]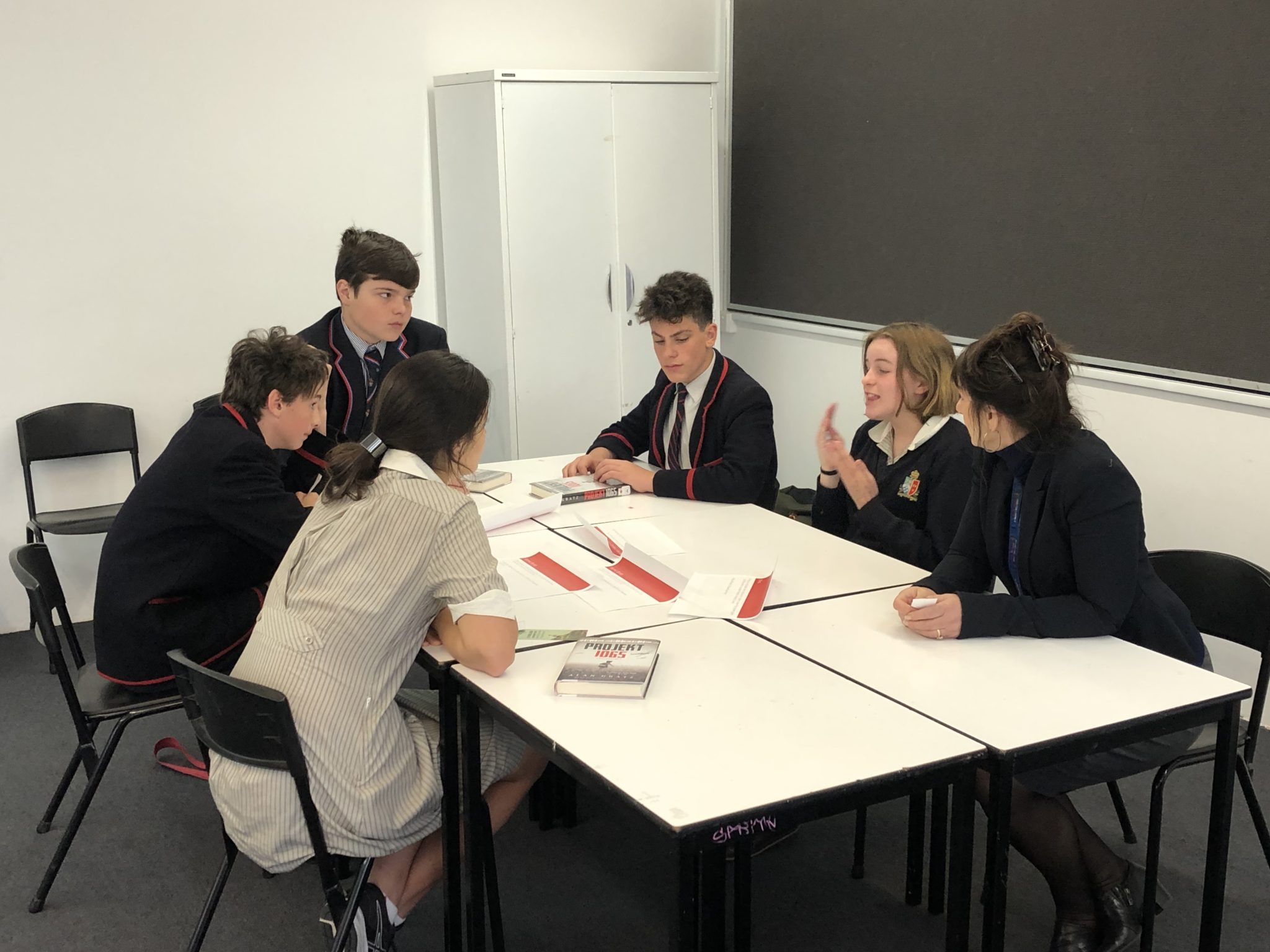 BGS and FGS Year 7 and Year 8 students met at Firbank recently to discuss their love of books at the Combined Book Club, The book club is a recent initiative for students at both schools to continue to get together and cross exchange their ideas, Students meet once a term and the Term 4 […]
The recent MITS Annual Gala was a night of celebration for the MITS community that recognised the journey and achievements of both the current and past MITS alumni. The facilities, support, strong and ongoing relationships and commitment to helping the MITS students develop and achieve their own goals are inspiring. As partners of MITS, Brighton […]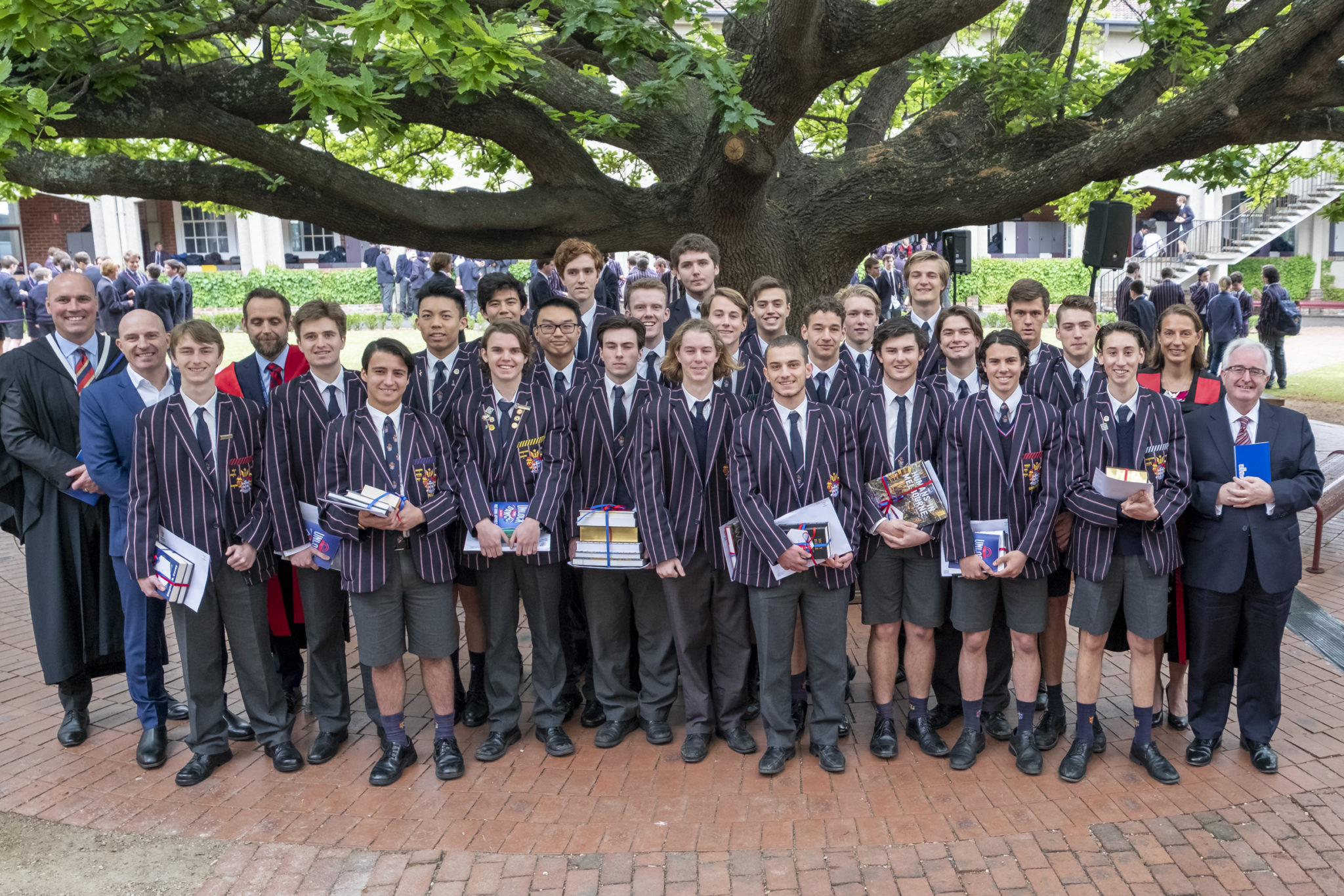 On Valedictory Day, we celebrated the achievements and successes of our VCE students at a special prize giving assembly. Headmaster Ross Featherston, guest speaker and Old Brighton Grammarian David Russell and Chairman Peter Ickeringill presented book prizes to our award winners, see list (PDF).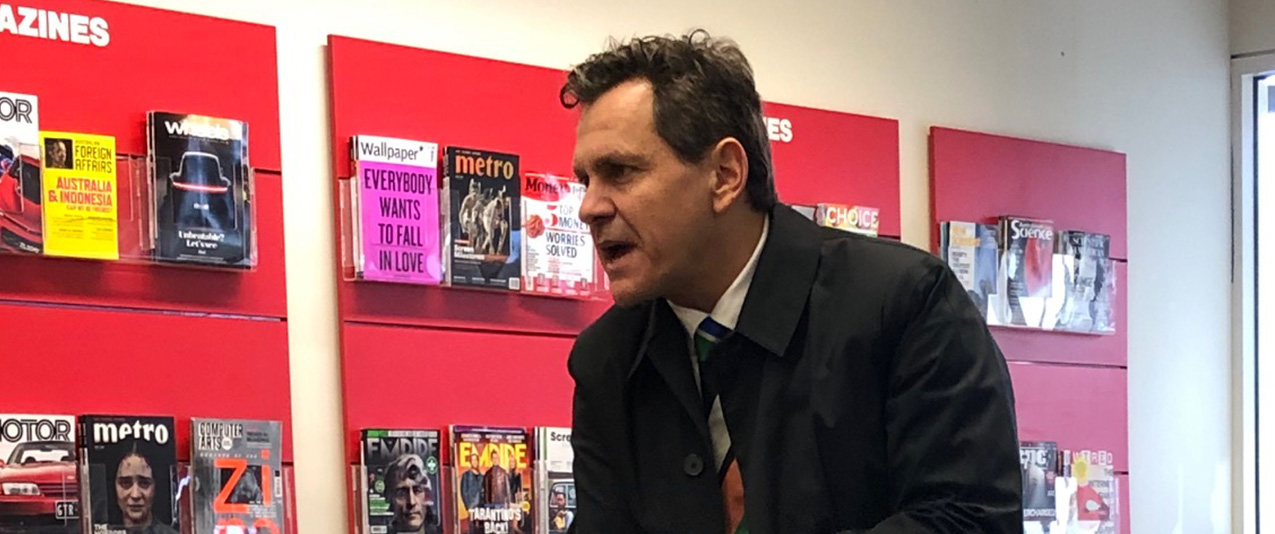 Prof Martyn Hook, Dean of the School of Architecture & Urban Design at RMIT, came to BGS to offer our VCD students a glimpse into the exciting and growing design industry. Students gained invaluable information about tertiary study, application techniques and the influence of technology on current design courses. They also learned about the career […]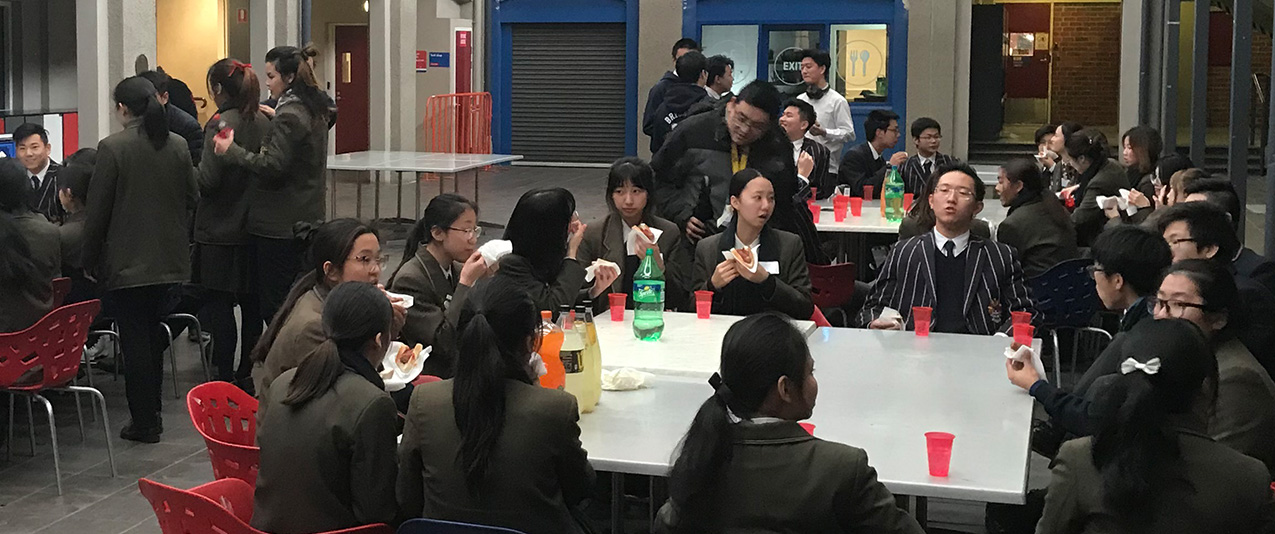 The Year 10-12 international student cohort from BGS and Firbank Grammar got together recently to share ideas and lunch in the Atrium.  International student captains from both schools organised the event which included a barbeque lunch and games which were a lot of fun.  Over 60 students took part which shows that international students regard […]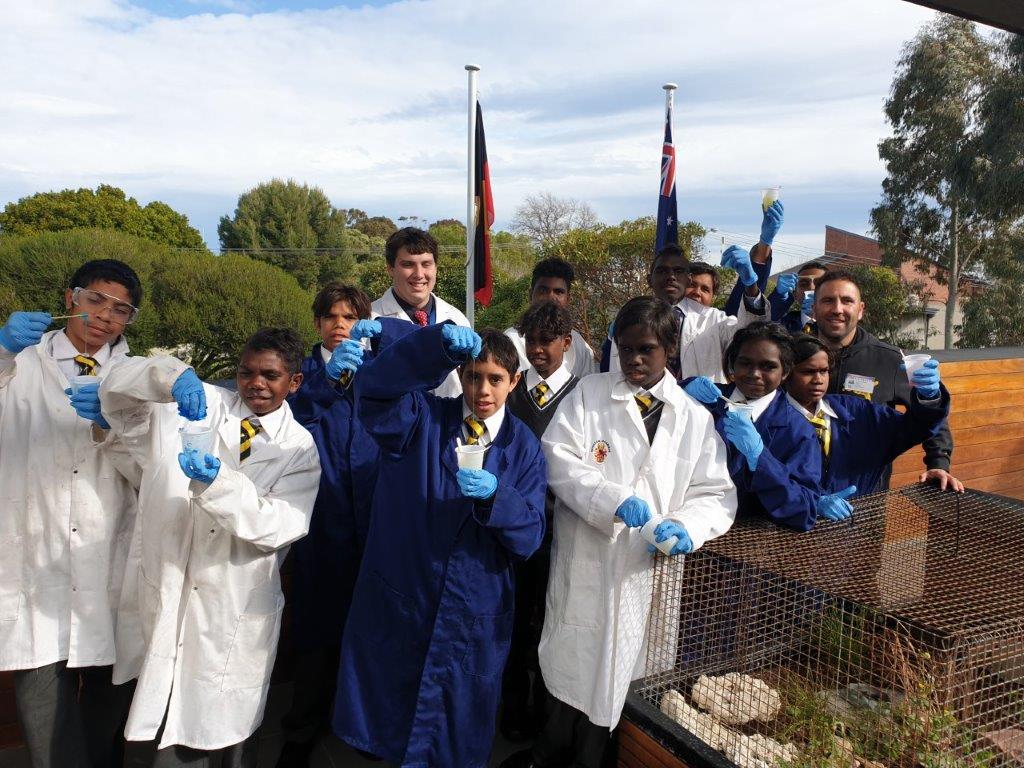 Students from Melbourne Indigenous Transition School (MITS) experienced a day at BGS, ably guided by Cecil and Calvin (Year 8).  The boys had a kick on the Crowther Oval, met with our Head of Secondary School, Dr Horton, created colourful slime in Science with Mr Hollingsworth and undertook a conditioning circuit in Annandale Gym to […]
Last week, 20 boys in Year 9 took part in the inaugural Environmental Melbourne Service Program.  Whilst aimed initially at educating the boys on sustainability as a whole, it evolved into something much more.  Armed with their new-found knowledge and a driving passion for change, the week concluded with the boys presenting their Environmental wisdom […]